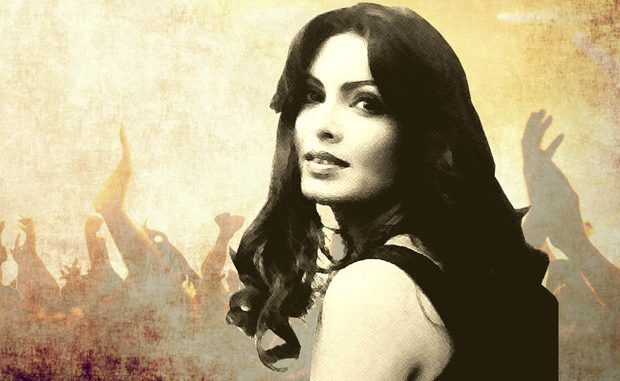 You can publish this article on your website as long as you provide a link back to this page.
This article was last updated on April 16, 2022
While many Bollywood celebrities have involved themselves in charity work, yesteryear diva Parveen Babi, even after her demise decided to put her money to good use as she donated 80% of her wealth for the benefit of women and children. The will, which was challenged in court by the actress' paternal relatives, has finally been legitimized as the money will now be used for charitable causes towards the Babi community.
After the demise of Parveen Babi way back in 2005, due to the lack of any evidence or the existence of a will, her property was seized by the Administrative General and Official Trustee. However, post a few months, Murakdhan Babi, her 82 year old uncle discovered a will that was apparently dated back to 2002 wherein Parveen had allegedly left 20 percent of her property in his name, for his guidance and support and the rest 80 percent were supposed to be invested in the development of Babi community, especially for the welfare of women and children there. The document led to a huge dispute with the paternal relatives claiming that it was a fake and that they were left out of the will. According to Murakhdan's lawyer, MD Nagle, now after years, the opposition has relented and has accepted the will to be genuine. On October 14, as per the decision taken by Justice GS Patel, the will, will be handed over to the concerned people. Further, the High court has also asked the concerned authorities to execute the decisions before December 23.
Her will spoke about her wealth which includes her sea-facing four bedroom flat in Juhu, a haveli in Junagadh, deposits worth Rs. 20 lakhs, jewellery and other investments. Murakdhan Babi will be the management trustee and president of the trust, which has been a dream of Parveen Babi and the other members of the governing body for the trust, will include two members from the Babi community and two selected by Murakdhan Babi. Reportedly, Parveen has also expressed her desire to convert the haveli in Junagad that was leased out to Parveen's father Wali Mohammad Khan into a housing facility for the Babi clan and name it Jamal Bakhtewadi after her mother's name Jamal Bakhte.
Source: Bollywood News original article at Parveen Babi's wealth to be put in philanthropy