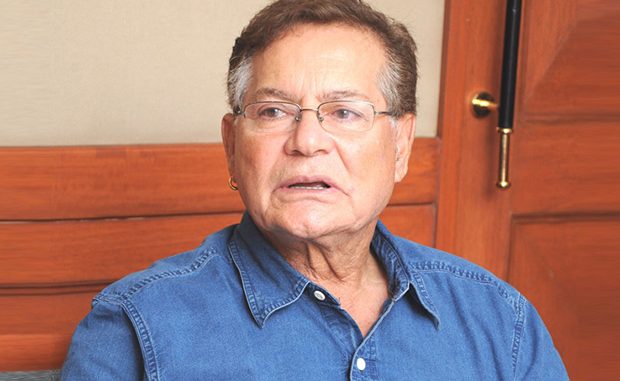 This article was last updated on April 16, 2022
Time and again, screenwriter Salim Khan has proved that he won't ever mince words when it comes talking about controversial issues. With the ongoing controversy surrounding Ae Dil Hai Mushkil and Karan Johar and film industry divided over the ban imposed on Pakistani artists, Salim Khan shared his opinion on the same.
Calling out political parties and brushing out divide in the film industry allegations, Salim Khan addressed the issue stating that Bollywood industry is the only place where there is no discrimination on the basis language, religion, cast and creed. Without naming anyone, he did take dig as some people who have chosen to support the political parties in banning the upcoming film.
Film industry divided ?? No way Film industry is THE one place where there is no place for discrimination on the basis of Language religion
— Salim Khan (@luvsalimkhan) October 19, 2016
caste & creed. What works is talent & capability. This is true from the time of Dada Saheb Phalke till date. It is true that there are some
— Salim Khan (@luvsalimkhan) October 19, 2016
amongst us who have aligned themselves to political parties for personal gain.And Yes we are a happy lot. If our films work we are happy and
— Salim Khan (@luvsalimkhan) October 19, 2016
if a rivals film flops we are happy too. And we live happily ever after. THE END
— Salim Khan (@luvsalimkhan) October 19, 2016
Salim Khan concluded saying that filmmakers live happily ever without worrying about their film or the rival's film.
Source: Bollywood News original article at "No place for discrimination in film industry"- Salim Khan
You can publish this article on your website as long as you provide a link back to this page.