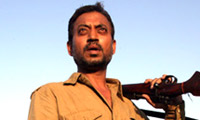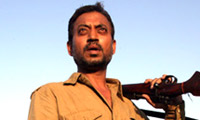 Remember movies from the 60s and 70s when movies centred on dacoits were in vogue? Whether it was Bollywood's biggest film ever,
Sholay
, or pulp fiction
Bindiya Aur Bandook
, movies belonging to this genre were selling in dozens. However, now that a rare dacoit movie is hitting the screen again in the form of Irrfan Khan starrer
Paan Singh Tomar
, makers are claiming that quite a few myths are all set to break.
"We too have set the film in Chambal ghaati, which was once a haven of such films. However, you won't see any horses, jeeps or blazing guns", confirms a source close to the film's director, "There is a reason behind that. These traditional elements are actually a myth since real life dacoits can't afford to ride in jeeps since the sound catches attention. They can't run horses either as on such a rocky terrain, they can't gallop at all. Also, no dacoit announces his arrival with a gunshot. That would be stupid."
This means that after Shekhar Kapur's Bandit Queen, Paan Singh Tomar promises to be India's most authentic dacoit film ever.
Says Irrfan Khan, "That notion about typical chambal ki ghaatiyaan and stuff alike was cleared in Bandit Queen itself. If you come with horses then neither of the two would remain alive, sab aise hi mar jayenge. If you have to survive then you have to be on your feet."
He goes on to add that the film doesn't glorify dacoits.
"Yes, during childhood we used to see dacoits with eyes that were laced with kaajal. They also wore these colourful jackets and hung out with 'banjaara' women. Yahan aisa kuch nahi hai", laughs Irrfan before signing off.