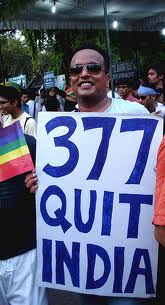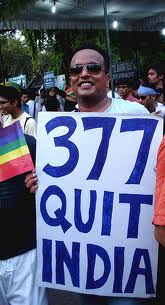 P P Malothra, Additional Solicitor General strongly opposed gay sex and categorized it "highly immoral and against social order" in front of Supreme Court on Thursday.
ASG Malothra spoke before justice S J Mukhopadhaya and G S Singhvi declaring gay sex is one of the reasons of increasing sexual diseases in the nation. He said, "Our Constitution is different and our moral and social values are also different from other countries, so we cannot follow them." He also highlighted that a significant majority of Indian population considers gay sex immoral which qualifies the act to be declare it a crime and put a ban on it.
He insisted that our law cannot approve of something our society is not yet ready to accept and asked the Supreme Court to reverse the orders of High Court, which decriminalized gay sex in 2009 in section 377 of the Indian Penal Code.
Home Ministry remains quite and declares no position on the homosexuality case for now.
The High Court of Delhi had made a historic statement in 2009 whereby it made alterations to the so-called 149 year old law and declared decriminalization of gay sex, allowing adults of the same sex to have private consensual sex. Where the day marked significant development for gays, the center objected and declared the act as immoral and unacceptable.
Article viewed on Oye! Times at www.oyetimes.com