The #Metoo campaign has led to many from the industry speak up against the crimes they have faced and many popular Bollywood names have been caught in this controversy. When Anurag Kashyap shared about his partner Vikas Bahl's sexual harassment ordeals, it was followed by an outrage, where actresses like Kangana Ranaut supported his claims. However, after the same, an angry ex-wife of Vikas Bahl has come out in defense of her former husband and lashed out at Kangana. But the actress has refused to take it lying down and has responded to all the allegations made by Richa Dubey aka Richa Bahl.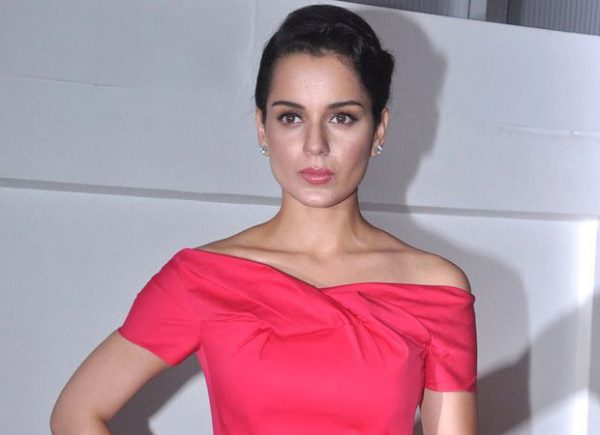 Recently, during a public appearance, media questioned Kangana Ranaut asked about the latest Vikas Bahl controversy and the allegations that his ex-wife Richa Dubey has levelled on her. Referring to the ongoing #MeToo movement [that is standing up against sexual harassment], the Queen actress said, "Women should not stand against each other. This is the time to support each other and fight against the people who harass them. Of course, Vikas's wife will have a different experience. Being an ex-wife his social behavior may not be known to her that well, the equation has changed so may be her experience is different, shall we settle at that? Like I said, the harasser and the victims who have shared their harassment are different from my experience, this maybe the case but I am not saying that the other person is wrong or Richa is wrong. Everybody can have a different experience. Not every individual is the same with everyone. Sometimes the behavior also changes according to the situation. So may be her experience is different. So I saying that she is wrong or I am right will be totally inappropriate. But the bottom line is that we need to make this place secure and all that is happening is good. The moment allegations are being raised, people are taking away work from them. Otherwise, these people are shameless and they will never be ashamed of what they are doing. "
Kangana further praised Aamir Khan and Akshay Kumar by saying, "I'm impressed with their decision of not working with people who have allegations of harassment. Otherwise, this will just become a shallow talk. There should have been something concrete coming out and what is concrete is that taking power away from these people will only lead to betterment without power. Who will these people then harass? Then no one will get harassed."
When asked about Sajid Khan and Alok Nath's name also being dragged in this, Kangana added, "Well I don't know them personally and it's high time that women don't get questioned for raising their voice. Women have been questioned for way too long. Not all people who get quota (reservation) are poor but still they get it as it is for the upliftment of an entire section of society. Similarly if one woman out of 100 is raising her voice and using this opportunity for herself, let her do that. This is not the time to question women! This is the bottom line of the new revolution."
She went on to also deny allegations of using the #MeToo movement as a part of her film promotions. "People who think I am doing all this for a film promotion are stupid people. They should understand if I did all this from promotion, do they realize I have never done a Khan film. If they have little IQ then then they must think that I have never worked with Khans, I have said no to Yash Raj Films, I have gone on Karan Johar's show and said whatever was needed and they think I am bothered about promoting a film. Films keep coming and going. But what is happening now is amazing. It's a big shift and do you realize how good this world is going to be for the coming generation, the daughters of tomorrow?" the actress concluded.
Also Read: Vikas Bahl's ex-wife BLASTS Kangana Ranaut; questions media's coverage of #MeToo
Click HERE to read more and view the original source of this article.


Loading ...