Goa has always brought the best out of some of the greatest people, especially those with a creative bent of mind and if there is one man who loves being in Goa whenever he finds the opportunity, it is none other than the mega star, the one and only, the star of the millennium (stop flowing all you words and adjectives when it comes to describing this extraordinary man because all your efforts are now rendered useless by his continuous achievements even when he has crossed seventy-one)…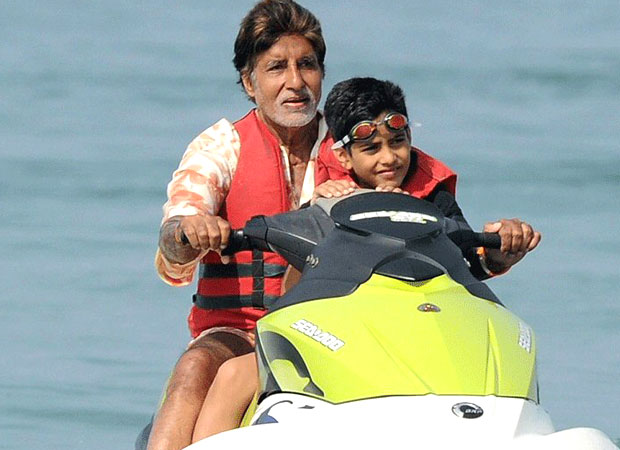 Amitabh was in Goa during the last weekend to be one of the speaker at the THINK festival where he was honoured like he is being honoured in any and every place he makes his presence. He had the unique distinction of having the world renowned actor from Hollywood, Robert De Niro in the audience when he was speaking to a distinguished gathering. At the very outset Bachchan was humble enough to let all those in the audience know that he held De Niro as one of his major sources of inspiration…
Amitabh literally went down memory lane while describing his career. He spoke about how he was rejected by All India Radio for having a voice that was not suitable for Radio. He spoke about the number of flops he had to face before he could make it and then again how he failed and fell as an actor and had to resort to television due to circumstances and was now doing the seven edition and the twelfth year of 'Kaun Banega Crorepati' which has given him double the success that he had received in a films. Talking about his foray into television, he said. "From 70mm to 25 inches, it felt like reducing in stature. But there were compulsions and I went ahead and now we are in the 12th year of 'Kaun Banega Crorepati'…
He talked about his career and said that he did not follow any method when it came to choosing film scripts. He said he was very bad at picking scripts and added, "I just look at the opportunity of getting work. Going further about his career he said, "If it is exciting enough for me to play a role, I just played. Yes, the director has to be one I believe in, but even if it is a new director and if the role is interesting I would do it." He later said that he would not talk about any of his unsuccessful film or regret any of his decisions. "Sometimes we do films because we believe in the person making it, sometimes it is a gesture… I will not deride any film I have done; I will stay with every film I have made."
The two "greats", Bachchan and De Niro spent time together and what they discussed was not made public, but one can imagine that it can only be about cinema in Hollywood and India…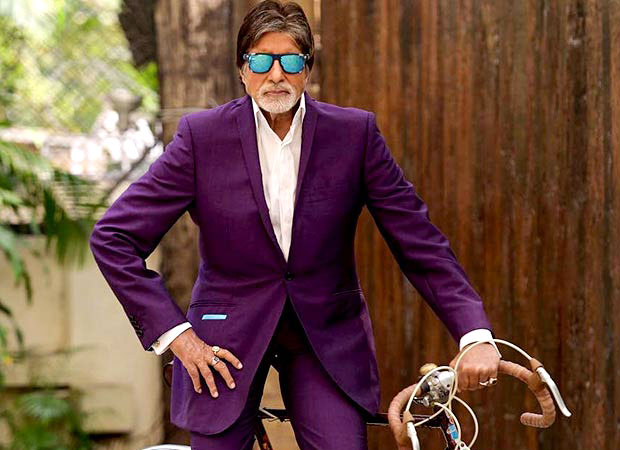 Bachchan has a very old bond with Goa. His very first film, Saat Hindustani written and directed by K.Abbas was entirely shot in Goa where he lived with Abbas and the entire unit of the film in a dormitory and was paid Rupees five thousand to do the whole film. His first film as the leading man of Aroona Irani in S.Raamnathan and produced by the comedian Mehmood and N.C Sippy, Bombay To Goa was also a part of the Goa connection with him…
He next shot for a film in Goa when he was a very big star. The film was called The Great Gambler directed by Shakti Samanta with Zeenat Aman and Amjad Khan as his co-stars. It was during the shooting of this film that Amitabh and Amjad who were the best of friends met with a major car accident in which Amjad who was driving was grievously injured, had to spend six months in hospital and never recovered since he had put on uncontrollable weight because of the steroids he had to take. He finally succumbed to a massive heart attack. His death had a very strong impact on Amitabh and he gave up drinking and smoking turned a complete vegetarian…
The next time Amitabh was in Goa was for the shooting of a very big film called Pukaar, produced and directed by one of his best friends and the 'rakhi' brother, Ramesh Behl (the father of producer Shrishti Behl and director Goldie Behl). The entire film was shot on a huge set built in Goa. The subject dealt with the story of the clash between the Portuguese who were ruling Goa and the fight put up by the freedom fighters of Goa. Amitabh had Zeenat Aman, Randhir Kapoor and Tina Munim with him in the film. The unit spent a month shooting for the film and the families of Amitabh and Behl kept visiting them every weekend. It was the first time I saw Abhishek Bachchan and Shweta as little babies and also Shrishti and Goldie who were the best of friends. It was the first big film Amitabh had started shooting for after he had nearly died when he met with that near fatal death on the sets of Manmohan Desai's Coolie' I can still remember how every Goan who had rarely shown so much interest in Hindi films had almost declared a holiday for people to see Amitabh who one of the priests of the Catholic Church in Goa called "One of the greatest miracles worked by God in modern times when people had stopped believing in miracles"….
Amitabh has been visiting Goa whenever he has the time or has to attend some meeting, some seminar or some conference. Goa is a place that attracts him like no other place-and he has visited and even lived in almost every country of the world. "There is that amazing magic about the place which gives you a feeling that you are not of this world but some other much more beautiful and mesmerizing world", Amitabh says as he keeps making plans and even inspires others to plan as much work as they can do with him in Goa…
Also Read: No birthday celebrations for Amitabh Bachchan this year
Click HERE to read more and view the original source of this article.


Loading ...