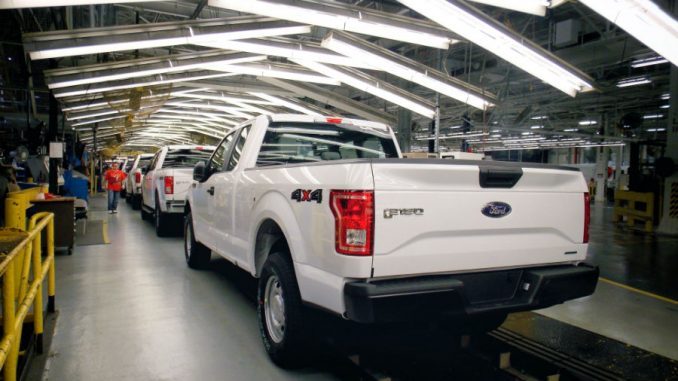 Responding to strong customer demand, Ford rolls out factory prepped light-duty pickup trucks capable of running on alternate fuels.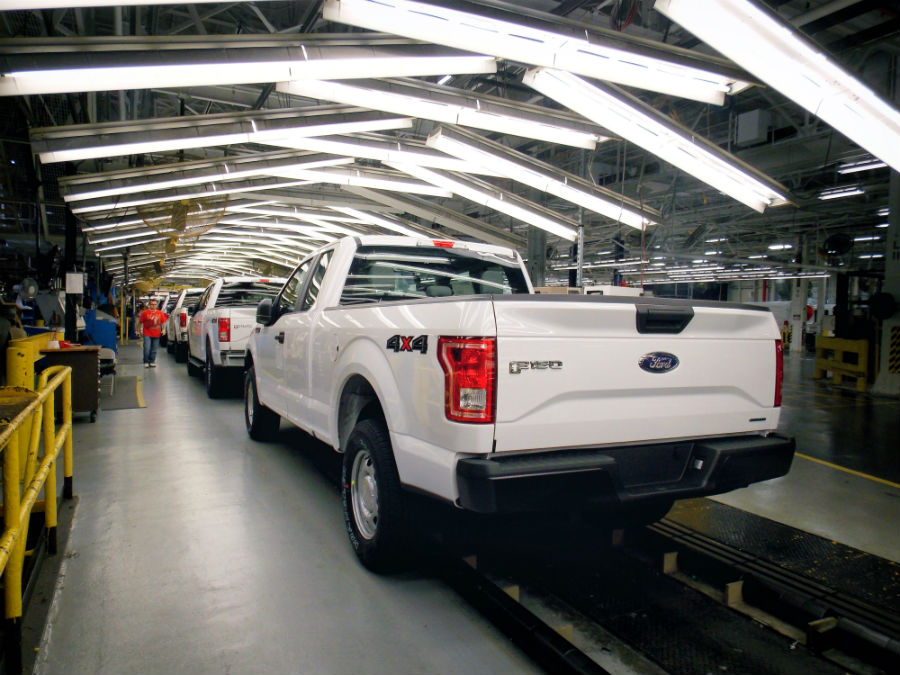 For the first time, 2016 model year Ford F-150 pickup trucks have the ability to run on clean-burning compressed natural gas (CNG) or propane right from the factory. By fitting the F-150's 5.0-litre Ti-VCT V8 engine with a factory installed gaseous-fuel prep package customers can run their trucks on alternate fuels.
"It's exciting to see the first F-150s with the CNG/propane-prepped 5.0-liter V8 headed to customers," said Jon Coleman, Ford fleet sustainability and technology manager. "Whether running on gasoline, gaseous fuel or both, the 5.0-liter V8 F-150 offers hardworking customers terrific towing and payload and now, the ability to operate on alternative fuel."
Using alternative fuels give customers valuable choice when filling up their tanks. Running on CNG or propane also means cleaner emissions A vehicle running on CNG can reduce tailpipe CO2 emissions by approximately 20 percent when compared to the same vehicles running solely on gasoline.
Around 85 percent of the CNG used in the U.S. is produced domestically, making it a more stable and reliable supply of fuel. This gives public works, fleet companies and other organizations a cheap, clean fuel alternative while also expanding driving range.
When equipped with a bi-fuel CNG/propane engine package, the 5.0-litre V8 2016 F-150 is capable of over 1,200 km on combined tanks of gasoline and CNG.
The prep package from the factory costs $400 and includes hardened valves, valve seats, pistons and rings. Customers then have to choose a Ford Qualified Vehicle Modifier to install fuel tanks, lines and injectors.
Ford now offers the widest selection of vehicles that can run on CNG and propane, including the 2016 F-150 and F-Series Super Duty, Transit and Transit Connect vans.
2016 F-150 trucks are built at Ford's Kansas City Assembly Plant and began production earlier this week.
Image courtesy of Ford.