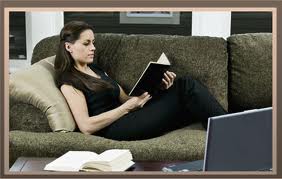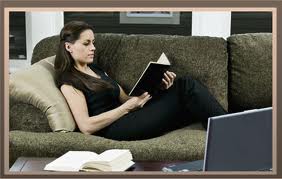 Another carry over Lotto weekend? Does this happen more often than I would have thought? Both the Lotto Max and the 6/49 have been carried over; there wasn't a winning number drawn. Go figure. What are the statistics on this happening? In thinking back on this phenomenon, I have the impression that it happens more often than I would have imagined.
Toronto International Film Festival
Today is the closing day for TIFF. Time to roll up the red carpet and get back to our normal lives. The Hollywood elite are heading back to Hollywood and Toronto's sedate movie backwater gets back to being, well, sedate and backwaterish. Chris Knight summed up the end of the festival in the National Post by writing, "As TIFF ends, Oscar season begins." Yes, only five months until the annual handing out of the gold statuette.
Movies
Ryan Gosling's new film Drive is out. This is trying to be an art house psychological killer movie. I say it's good; others are saying it's great. Mr. Gosling is hot right now and on the strength of his presence, just about anything is worth seeing. Personally, I thought Crazy, Stupid, Love was much better but that was a romantic comedy and this one is your violent car chases with its share of bloodletting.
I saw The Devil's Double a few days ago and all I can say is, "Wow." Like a car wreck, you can't take your eyes off of it. This is a film about the eldest son of Saddam Hussein Uday and a man he conscripted to play his body double. Man, this Uday character was one psychotic bastard and proof that absolute power corrupts absolutely. While all of us think of Iraq in terms of the war, this is a fascinating background story which you probably know little or nothing about at all.
I saw Contagion last week and have been dipping into the Purcell ever since. (see my review) This film is about a virus which spreads around the world but there are no zombies trying to eat the rest of us. This is a realistic presentation of what may happen if something similar to SARS or the bird flu actually got out of control. We all have probably forgotten that in 1918 influenza pandemic did exactly that and 50 million people died around the world. 50 million! We may think the authorities overreacted during SARS but it is possible and it is scary.
Some other films still on the marquee worth checking out: The Debt and The Guard. Both are worth a trip to the theatre.
The Terry Fox Run: Sunday, September 18, 2011
Support the fight against cancer. Check out the official web site then find a run in your area. Hundreds of thousands of people all across Canada are expected to be out to walk, run or bike in the name of Terry Fox (1958-1981).
Terry had one leg amputated due to cancer. In 1980, he started a cross-country run to raise money and awareness for cancer research but unfortunately, his cancer returned and he was forced to quit after 143 days and 5,373 kilometres (3,339 mi). Although he died, his dream lives on and we all can contribute to a cause which will benefit if not us, future generations.
Word on the Street: Sun Sep 25/11 at Queen's Park
The National Book and Magazine Festival comes to Toronto, Vancouver, Lethbridge, Saskatoon, Kitchener and Halifax. Check out the Toronto schedule to see what strikes your fancy. Readings, discussions, chances to meet authors and even buy books and magazines.
Check out the complete story here: Lack of sex: Not just divorced but fined!
Funny condom commercial #1
Funny condom commercial #2
Good luck to all of you in your world. See you around the pages of Oye! Times.
6/49: Wed, Sep 21: $16 million
Lotto 6/49: One chance in 13,983,816
Lotto Max: Fri Sep 23: $30 million (No MaxMillions)
Lotto Max: One chance in 28,633,528
All the latest winning numbers
You can visit the Lotto web site and check out all the latest winning numbers including Poker, 49, Lottario, Keno, Pick 4, Pick 3 and Payday. Of course, all the Encore numbers can be found there as well.
References
Wikipedia: Annual events in Toronto: September
* Go Global Expo – Study, Work and Volunteer Overseas! September 18th Vancouver, September 24th-25th Toronto, October 1st Montreal. Canada's best attended go abroad event! Absolutely FREE! It's time to GO GLOBAL!
* The Terry Fox Run
* The Toronto International Film Festival is considered one of the big three global film events, with Cannes and Berlin, with more screens and more films than either.
* Virgin Festival, based on the British festival
* Word on the Street – Canada's largest, annual outdoor book and magazine festival
* The Student Life Expo-Canada's largest post-secondary lifestyle fair showcased to over 50,000 senior highschool students
* Markland Wood Annual Community Social is held on the third Friday to celebrate the Markland Wood residential community's outreach.
* Queen West Art Crawl – A yearly celebration of artists and art lovers on the hippest street in Canada. From Bathurst to Roncesvalles. September 16th – 19th, 2010.
* Toronto Vegetarian Food Fair – Considered the largest in North America, held annually at Harbourfront Centre.
* Study and Go Abroad Fair – University fair in Canada, held bi-annually in Toronto, Vancouver and Montreal.
Click HERE to read more from William Belle
Article viewed at: Oye! Times at www.oyetimes.com