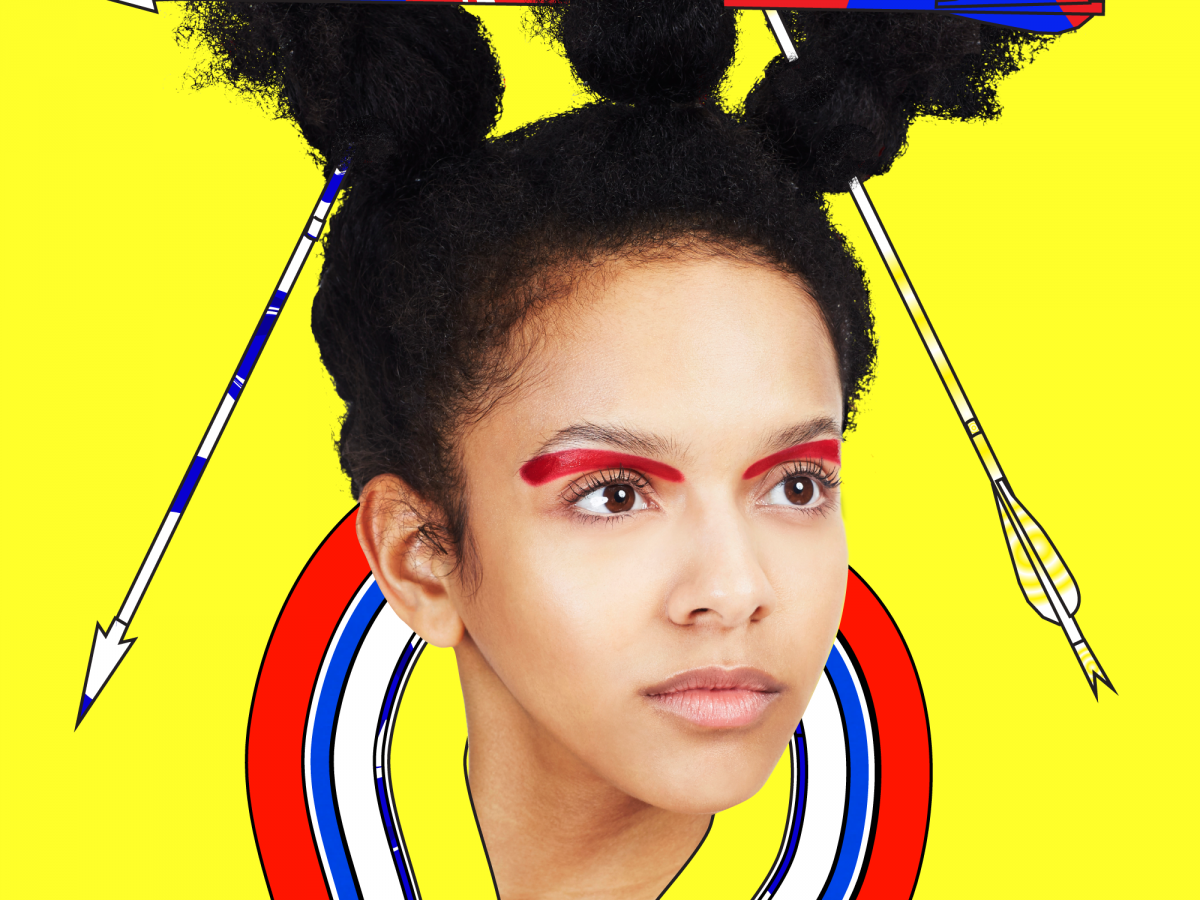 Illustrated by John Lisle.Photographed by Christine Hahn.
Let the twinning begin! This Tuesday marks 2016's only full moon in Gemini, the sign of kindred spirits, communication, and cooperation. Finding common ground is the key this week — yes, even with people who may seem to live in a completely alternate reality from our own. Dig and ye shall find. Maybe it's a favorite TV show or a love of Labrador Retrievers or a passion for winter sports. The point of this exercise is to focus on the bonds instead of the breakdowns. Social Gemini energy can be like a healing salve — even if it comes in the form of seemingly superficial small talk. That spark of "we are all people" cannot be denied this week. Before 2016 is through, there could be some unlikely friendships that emerge. Let's call it progress, shall we?
The weekend's festive Leo moon will tempt us with its siren song. Ready to get the holiday season in full swing? These decadent moonbeams will lure us toward luxury, revelry, and romance. But we also run the risk of overdoing it under this excessive energy. Sip water in-between those brandied eggnogs and carry cash for holiday-shopping if you are the type to get carried away with swiping the credit card. Cupid will be driving the sleigh all weekend. Be strategic with that mistletoe placement, and enjoy some randy reindeer games.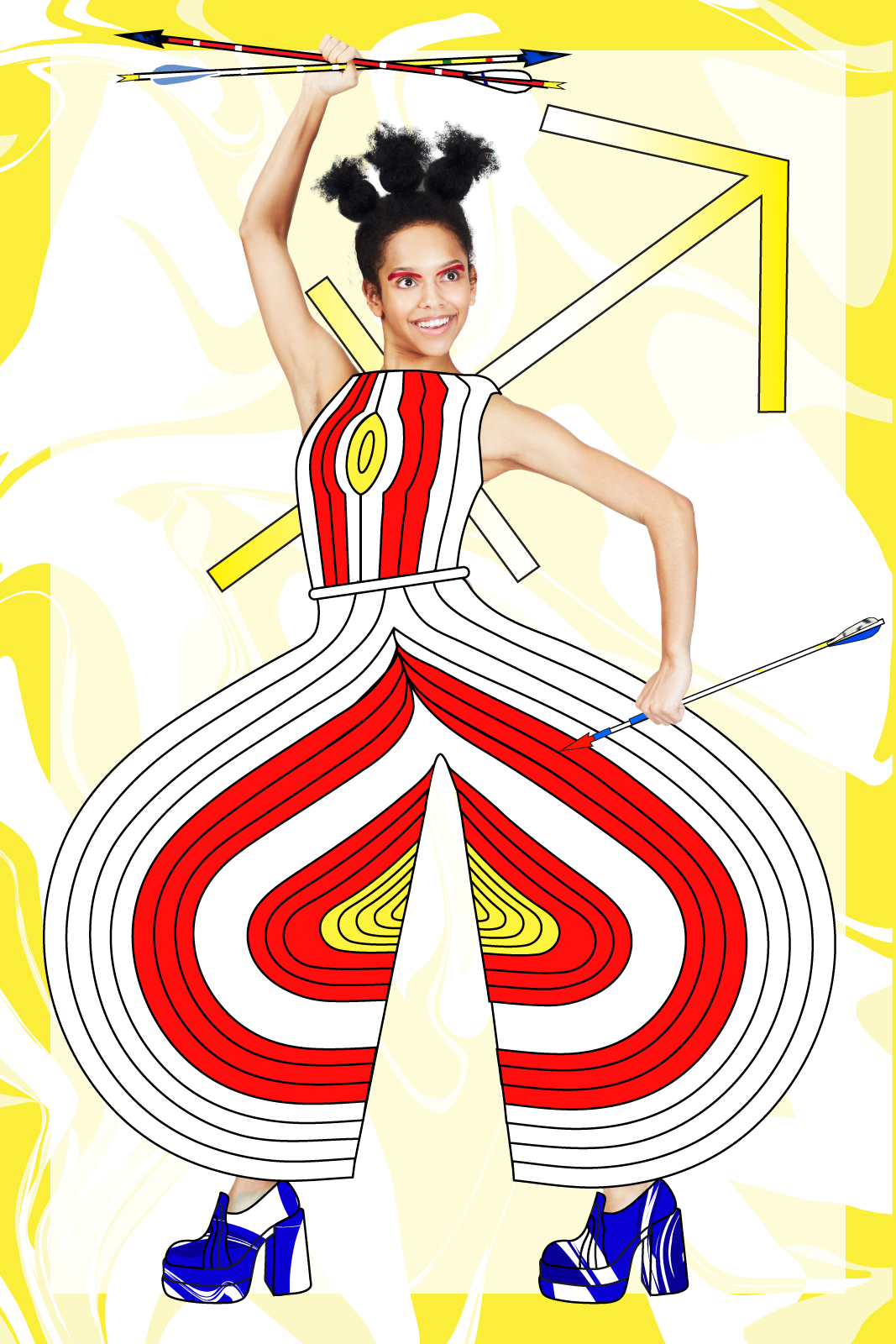 Sagittarius
November 22 to December 21
Opposites attract this week, Sagittarius, so keep a wide-open mind. On Tuesday, the full moon in Gemini sets your partnership sector alight and you could be amazed by who draws you in. As your diversity-loving sign knows well, you can't judge a book by its cover. Someone who seemed to be on the opposite end of the spectrum from you could actually be closer in ideology than you realized. If you're in a relationship or partnered up for business, this full moon could bring a shared milestone or victory to celebrate. Consciously drum up new ways the two of you could collaborate, like teaming up on some holiday activism for charity or even starting a small venture together in early 2017.
Who says you have to wait until the holidays to skip town? With the Leo moon activating your intrepid ninth house all weekend, you won't be able to stay put. If you can't hop on a plane for a quick weekend jaunt, take a day trip to visit a friend in another city or to check out the gift selection at a craft fair or quaint antiquing town. Bring friends who share your independent streak — and who won't mind keeping the itinerary loose and spontaneous. Plans could change at a moment's notice, especially since you'll probably make some fun-loving friends along the journey!
Illustrated by John Lisle.
Photographed by Christine Hahn.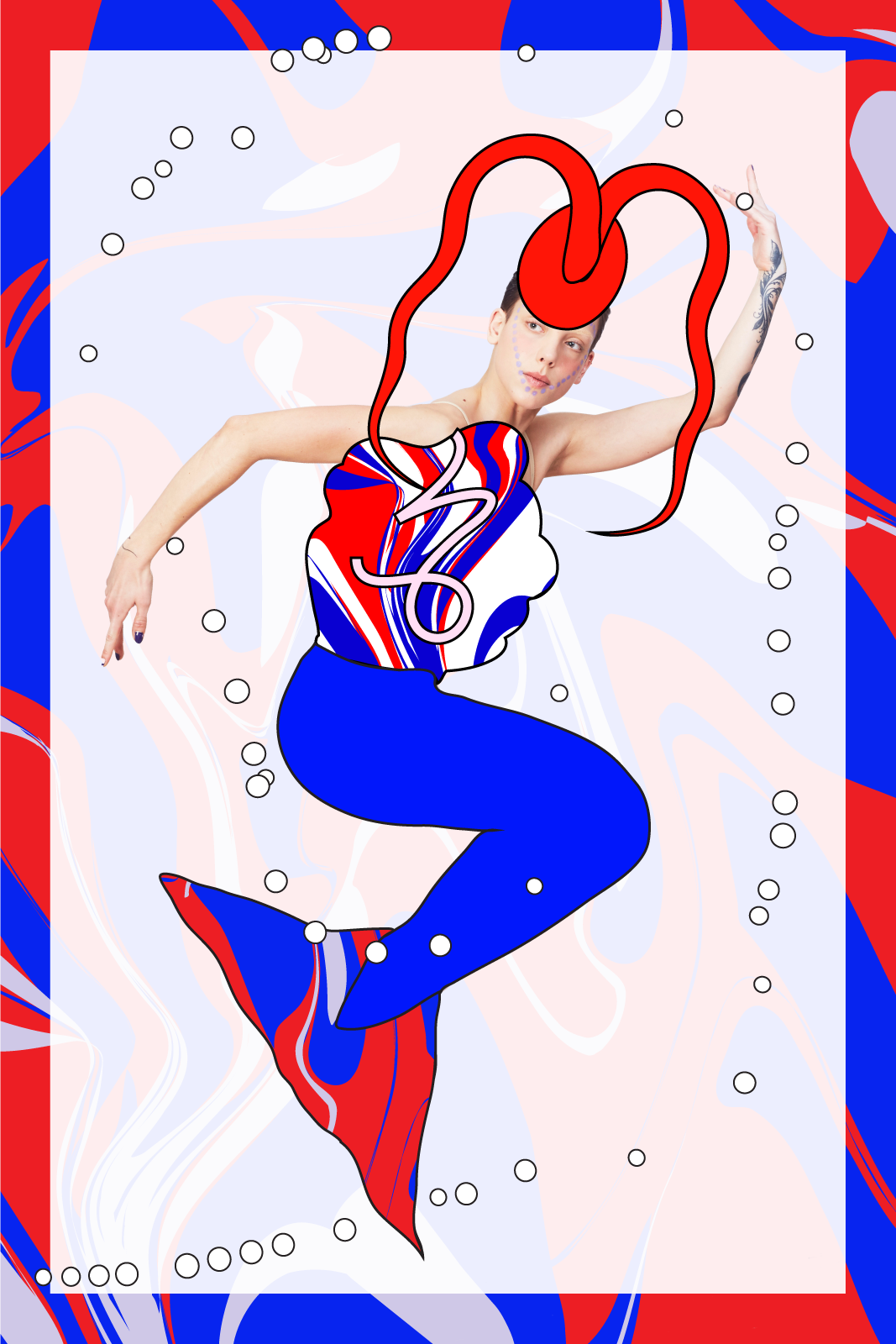 Capricorn
December 22 to January 19
Add a sheen of green to your holiday celebrations, Capricorn! This Tuesday, the full supermoon in Gemini activates your sixth house of wellness and practical planning. Stuff people's stockings with these healthy gifts and think about adding some more sugar-free, organic fare to your upcoming menu. (Think: roasted veggies, salmon and desserts sweetened with maple syrup). Financially, this full moon could inspire you to vote with your dollar. Research companies with ethical practices or ones that donate a percentage of profits to charity. You'll have a great story to tell — and some bonus karma points — when your loved ones unwrap those gifts. If you've been working as hard as we know the average Capricorn does, la luna could place your name in the hat for a raise or promotion. Take it upon yourself to make clients or your boss aware of just how much you've contributed to your shared missions lately. And be sure to send out holiday cards and a gift to those contacts you want to do business with in 2017!
This weekend could find you hunkered down by that roaring fireplace — with a great book or the object of your affections. You won't have patience for crowds, but you will have eyes for one attractive soul. Don't be surprised if a quick cameo at a party turns into late night drinks and deep discussions with a fascinating (and hot!) soul who you meet there. Has it been far too long since you squeezed in a one-on-one with a close friend? Make a lunch date and restore your bond!
Illustrated by John Lisle.
Photographed by Christine Hahn.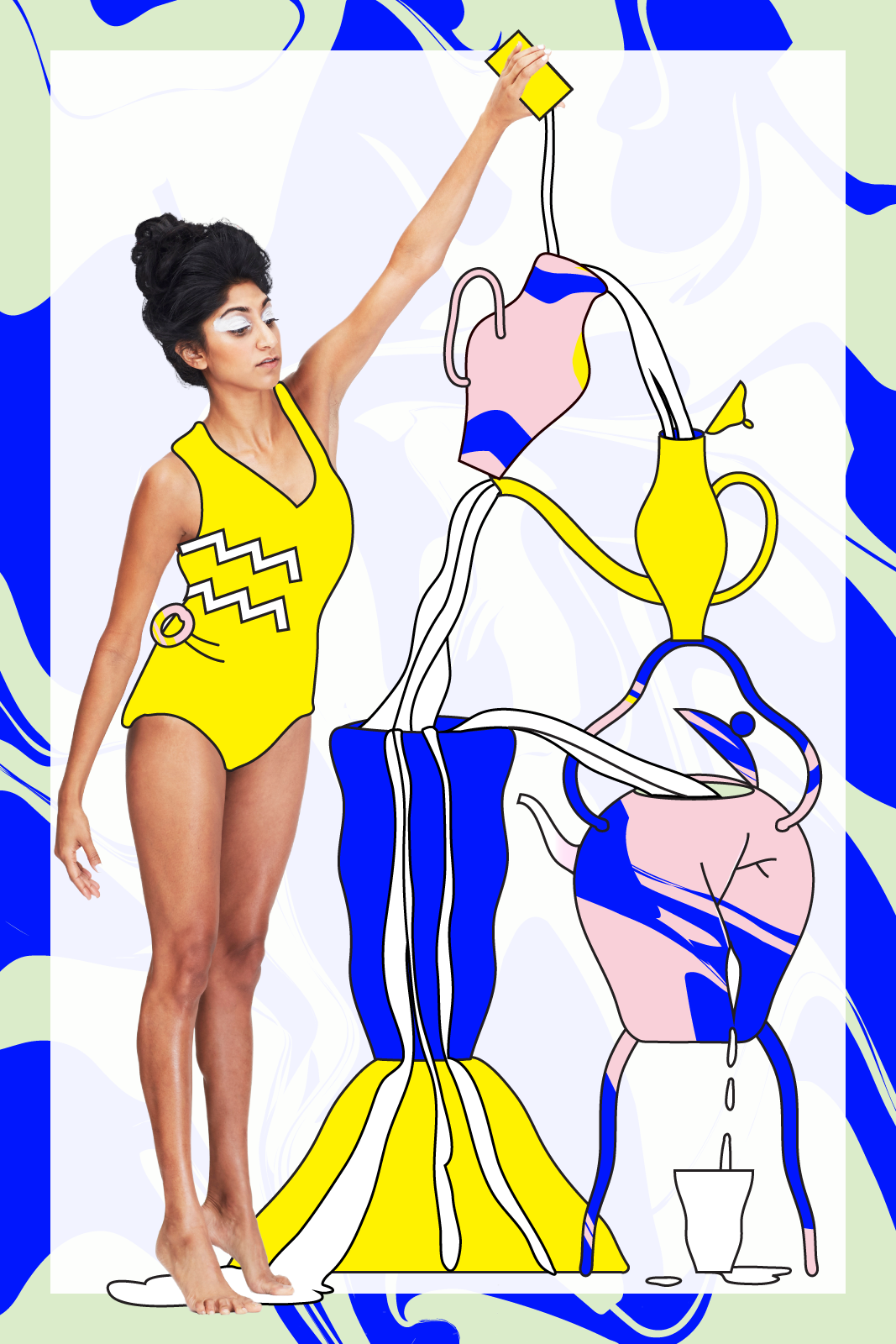 Aquarius
January 20 to February 18
Who's the most famous reindeer of all? You're giving Rudolph a run for his money this week, Aquarius. With Tuesday's full supermoon in Gemini lighting up your fifth house of fame, flamboyance and fierce you will totally shine. And while you could certainly wait around to see who discovers you, why not meet the universe halfway? This full moon gives you full permission to promote yourself, flaunt your talents and just generally show off your wild and genius personality. If you're a performer, get thee to an audition! You could be vaulted to a leadership position too. Don't be shy about taking charge, Aquarius — what you don't already know, you can learn along the way. Romantically, this full moon could bring lots of magic. Prepare to swoon because your longstanding crush could sweep you off your feet or you could meet that person who just gives you that knowing feeling about a shared future. Already attached? Over the next two weeks, conversations could turn to more serious ways of bonding, including marriage and babies if you're ready to take that leap!
There's more support from Cupid this weekend as the moon flitters through Leo and your seventh house of relationships. You're going to require more of a definitive commitment from anyone who wants a piece of your time — but also adequate compromise. If you feel like you've been doing too much of the giving, this weekend is your moment to even out the score. But don't get bitter. The key may lie in disciplining yourself to stop rushing in for the rescue all the time!
Illustrated by John Lisle.
Photographed by Christine Hahn.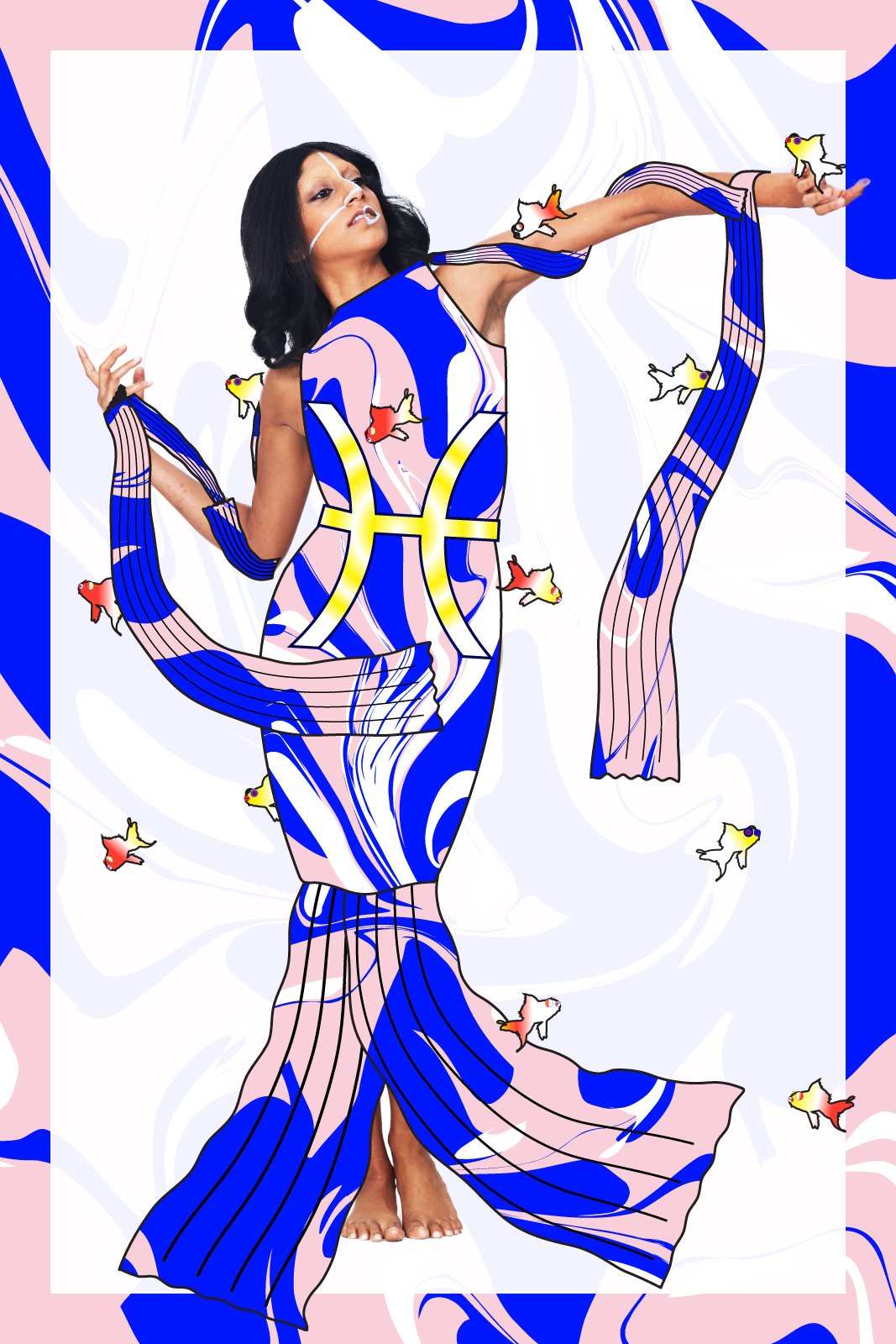 Pisces
February 19 to March 20
Bundle up in that Nordic knit, Pisces. You're happy to embrace sweater weather this week as the full supermoon nestles in your fourth house of domestic bliss. Home is where your heart shall be, so make sure your space feels like the warm sanctuary of your dreams. Maybe it's time to power clean or surf the décor blogs for a more updated scheme. Gemini is the sign of cooperation and family matters may resolve themselves under this lunar light. Have you been fighting about politics since before Thanksgiving? Next week's holidays don't have to be a repeat performance. See if you can come up with some kind of compromise near Tuesday. Can you find enough love and common ground then, focus there? Give it a try. If not, some Pisces will feel the warmth of a "chosen family," and this full moon may be your prompt to host your own gathering for Christmas, Hanukkah, Kwanzaa or Festivus (for the rest of us). A great group of GFs could assemble this week; or, if you've been collaborating with other women, you could hit a high note as a stellar sister act.
The weekend will be busy — and not necessarily in a reindeer games kinda way. With the take-charge Leo moon pulsing through your pragmatic sixth house, it's time to hunker down on those end-of-year assignments and all the holiday shopping you have left to do. Be practical now and you'll be free to ease in to your time off next week. Make sure you're getting enough "clean fuel" for your body too as the sixth house is your wellness sector. Stop for sushi or a brown rice bowl and squeeze in some exercise both days of the weekend. This will keep you going and glowing!
Illustrated by John Lisle.
Photographed by Christine Hahn.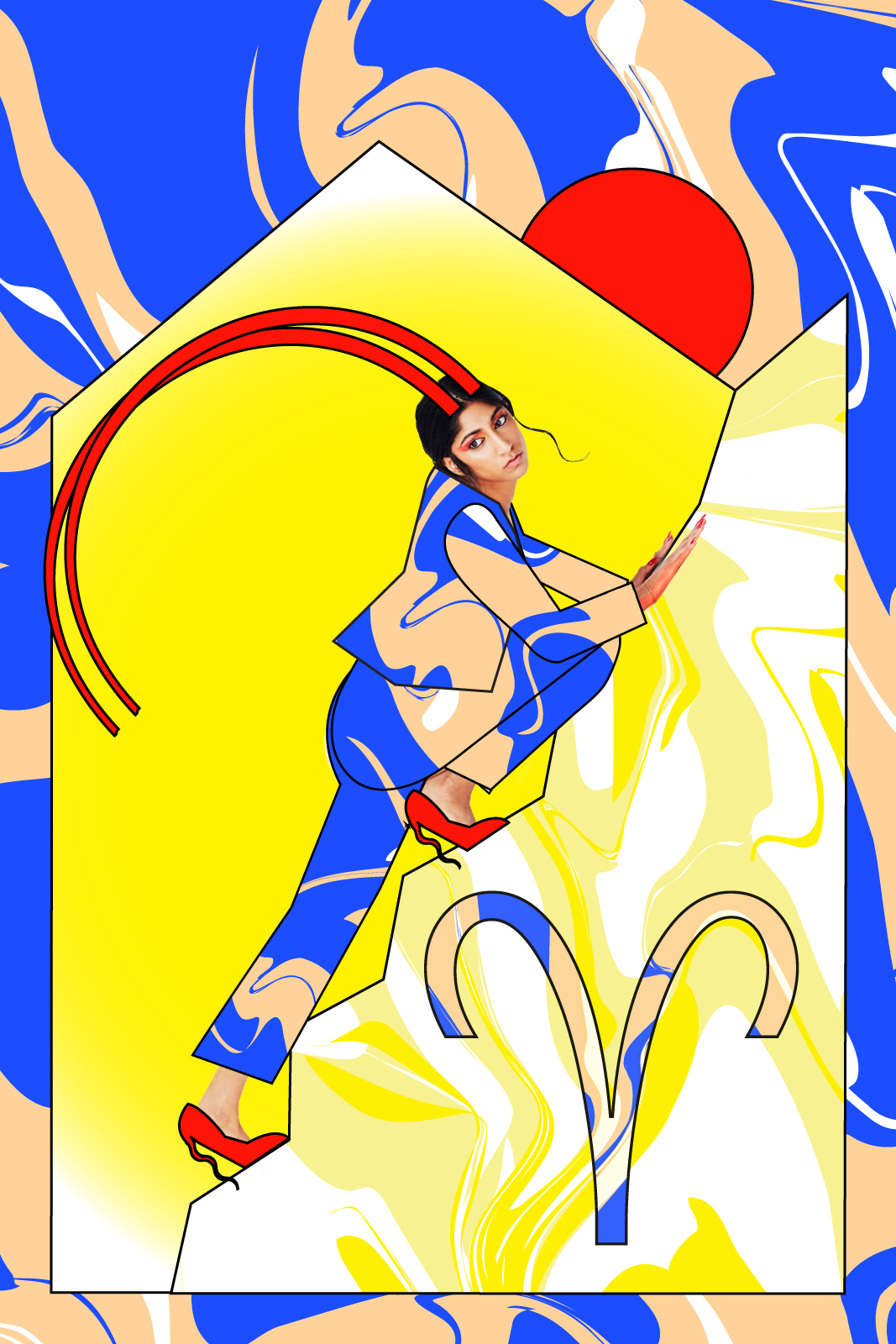 Aries
March 21 to April 19
You're a true original, Aries, but this week could bring a kindred spirit into your universe. With Tuesday's full supermoon in Gemini — the sign of twinning — you could stumble upon someone who looks, thinks, or at least sees the world in a strikingly similar way to you. You could also discover this likeminded soul hanging out in your existing friend group. You've been mere acquaintances up to this point sharing so many commonalities is grounds for getting to know each other better. It's easy to romanticize here, but this person may ultimately be better filed in the platonic category. Under these moonbeams, the local scene could light up with opportunity — or you could find a nearby neighborhood with all the offerings you desire. Commuting there regularly could mean updating your wheels or improving that slightly longer subway ride with a new tablet or headphones. Schedule the test drives or update your digital devices before Mercury turns retrograde next Monday the 19th.
Your entertainment schedule shows no signs of slowing down this weekend as the moon hovers in playful, passionate Leo both Saturday and Sunday. Cupid could definitely make a cameo now, so don't get so obsessed with your new BFF that you forget to see who else is hanging in your direct vicinity. Attached Aries should make a point of getting out more often. Don ye know that sequined skirt and see if you can pull strings for VIP concert tickets or hey…Hamilton, if you've got it like that.
Illustrated by John Lisle.
Photographed by Christine Hahn.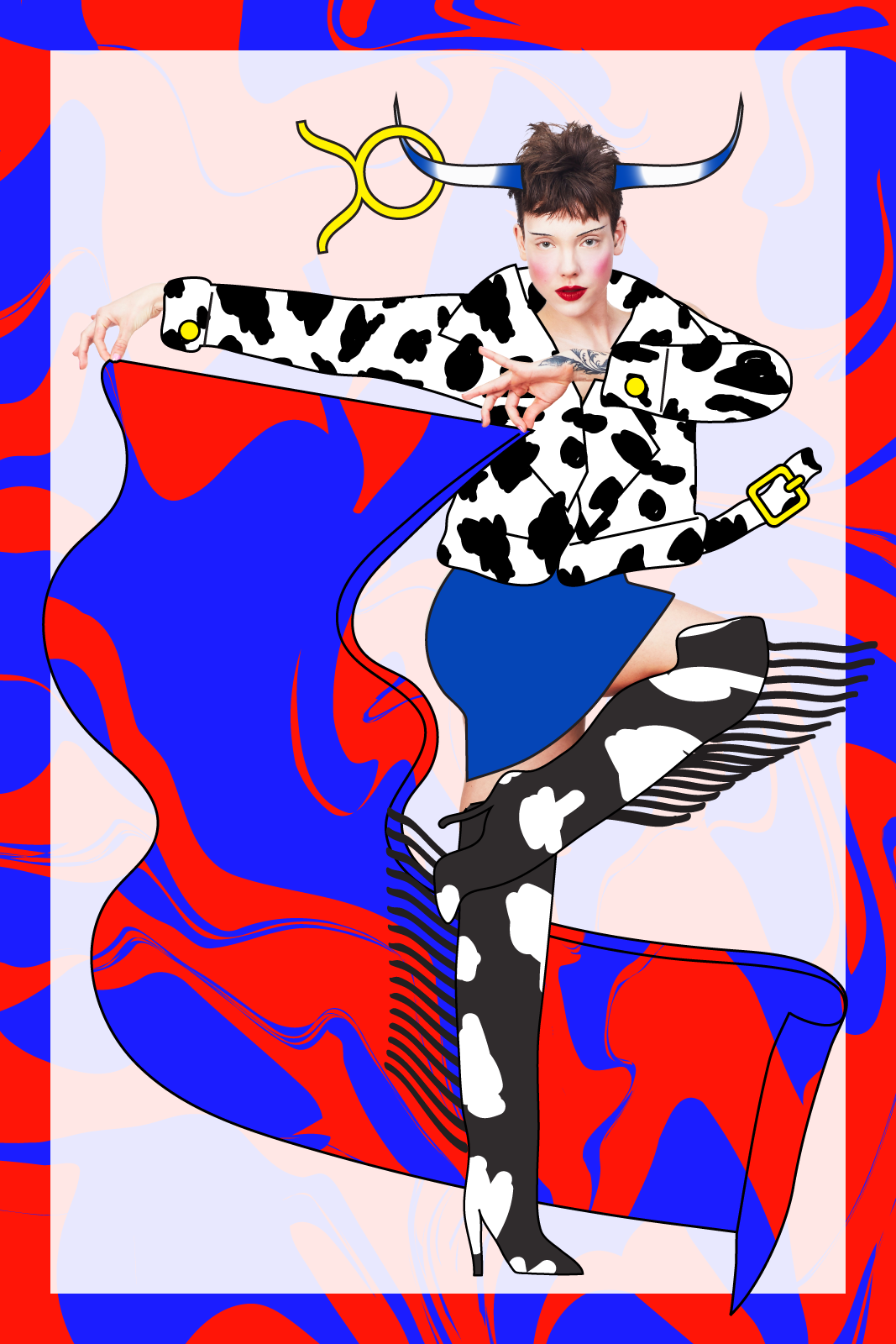 Taurus
April 20 to May 20
Make it rain, Taurus! This Tuesday, the full supermoon in Gemini shakes its moneymaker in your second house of income. News could come in about a job offer or a promotion within your existing company. You've no doubt been hustling for it since this full moon is a manifestation marker of the past six months of efforts. Nothing like that on the horizon? Use this week to gaze in the proverbial crystal ball: Where would you like to be, financially, by your next birthday? This doesn't have to feel like a pipe dream. Think about what practical skills you may need to add to your knowledge base, then ask Santa to help you cover the cost of that specialized training or tuition. If you've been saving your pennies, these moonbeams could shine on a decadent, but well deserved luxury item — on that is as classic as it is decadent.
The Leo moon hovers in your cozy fourth house all weekend, giving you permission to do some pre-holiday nesting. Skip the madding crush of people at the mall and order a few of those gifts online — or even think about making a few of them by hand. Is there friction still frozen in your family like bad Thanksgiving leftovers? This is the weekend to smooth out tension with heart to hearts. The way these conversations play out could inform your holiday plans so try to make your point in the most peaceful way possible.
Illustrated by John Lisle.
Photographed by Christine Hahn.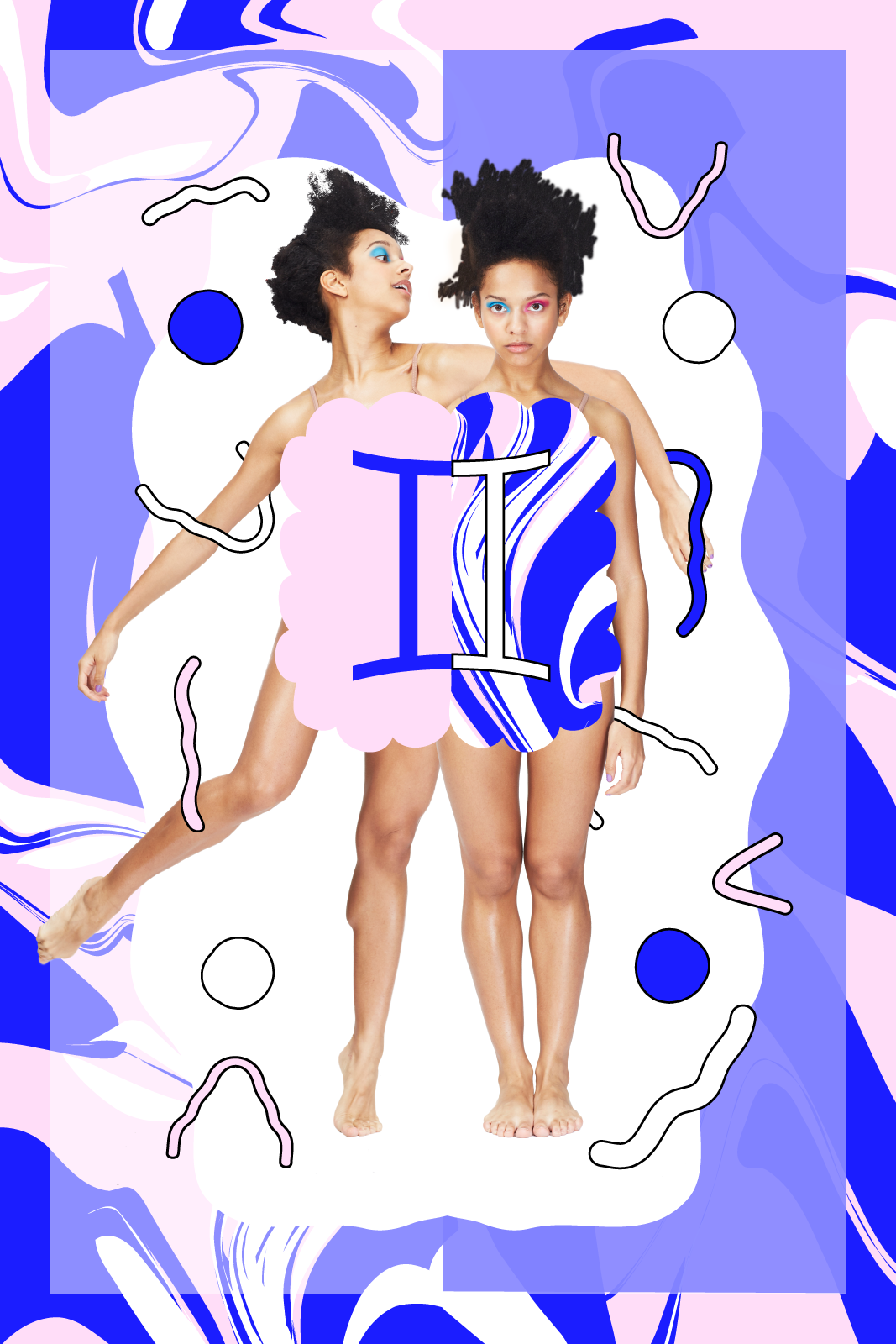 Gemini
May 21 to June 20
Gemini, you're shining bright like a diamond this Tuesday as the annual full moon — a supermoon, at that — lights up your sign. You only get one of these per year so think of it like a glowing spotlight beamed directly on your talents and offerings. Spread the word on social media and ask friends to help start a buzz on your behalf. There's no room for modesty here; that would be a missed opportunity. If you've been feeling adrift, this full moon can snap you back to center. You have permission to be self-focused this week, Gemini, so screen out the demands and distractions of your inner circle so you can get back in tune with what you want and need. What you discover may necessitate a departure from a group you've outgrown, but you can't stay in that small pond when you're ready to dive into deeper waters!
With the Leo moon lighting up your third house of hometown happenings all weekend, look for ways to support the locals. Smaller boutiques and craft fairs may have all the original gifts you need for stuffing stockings — plus the benefit of boosting your neighborhood economy. Scan the listings and the flyers pinned up at your favorite coffee shop. Go see a friend's band play or an exhibit at a smaller gallery — and invite a budding acquaintance to be your plus one. Don't be afraid to go out solo either. You'll meet some fascinating people this weekend by keeping it intimate and indie.
Illustrated by John Lisle.
Photographed by Christine Hahn.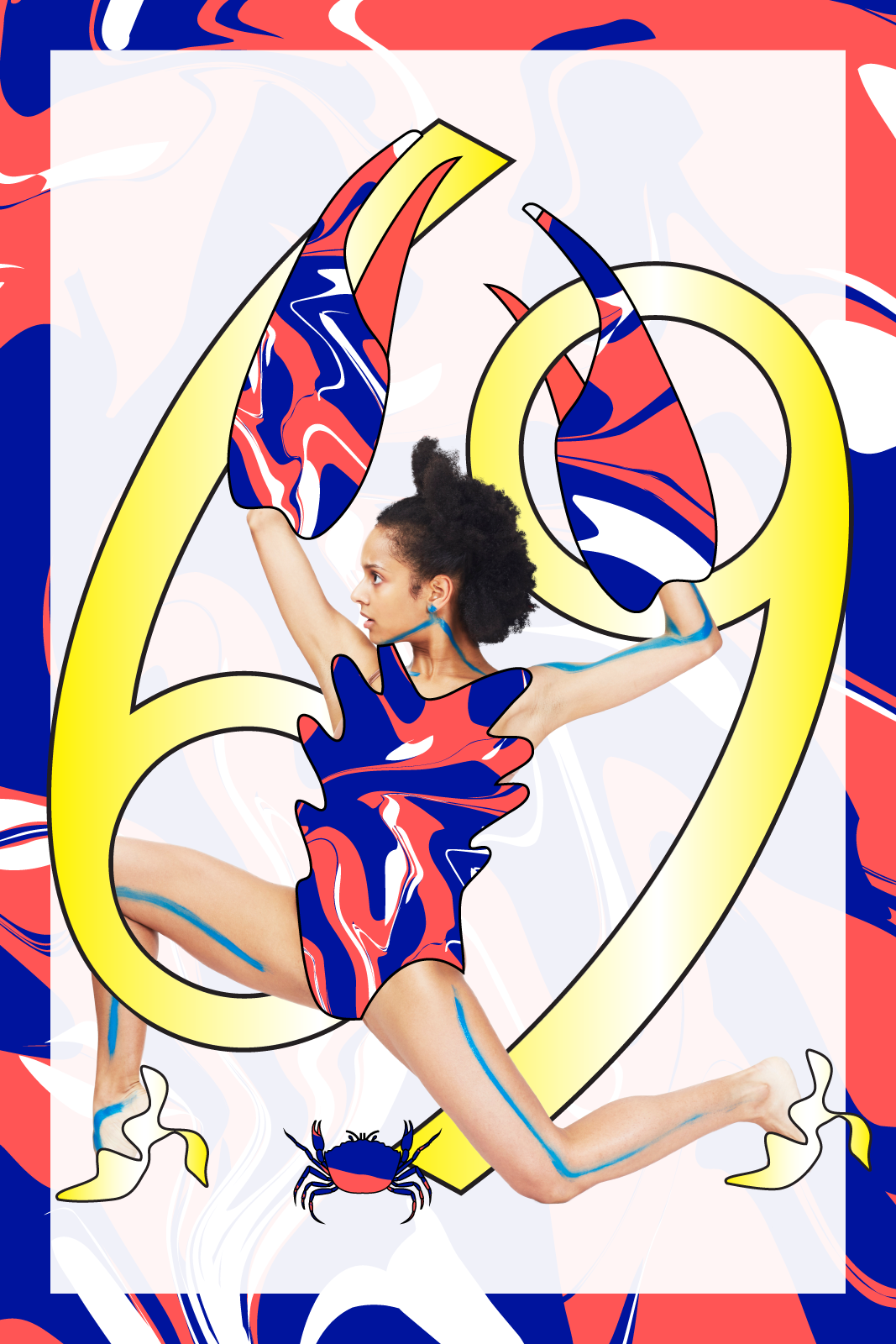 Cancer
June 21 to July 22
Let go so that you can grow, Cancer. Your security-craving sign is not exactly fond of change, but Tuesday's full moon in your transitional 12th house is lighting the way to the exit ramp. Whether it's an unsatisfying job, a toxic friendship or just a limiting belief about yourself (like "I'm not that sort of person" or "I could never have what she does") you're challenged to release your grip. That doesn't necessarily mean you have to bail in the moment. But do start exploring other options. As you learn what else exists, you'll see that you aren't stuck, Cancer. That realization alone can spur you to make some big changes in your life, even if you don't act upon them until 2017. The 12th house rules mentors and guides and this full moon could illuminate a supercoach or incredible therapist who can Sherpa you along the path of transformation.
This weekend, make a list and check it twice. With the moon in your decadent-yet-pragmatic second house, you could scout out some real treasures for the people on your gift list — and yes, for yourself too. Adhering to budget is a must so don't be shy about putting those "gotta have it's!" on hold for a couple hours so you can get your wits about you again. Keep that moisturizing lip gloss handy. This sensual lunar energy could find you lingering under the mistletoe with an amazing kisser!
Illustrated by John Lisle.
Photographed by Christine Hahn.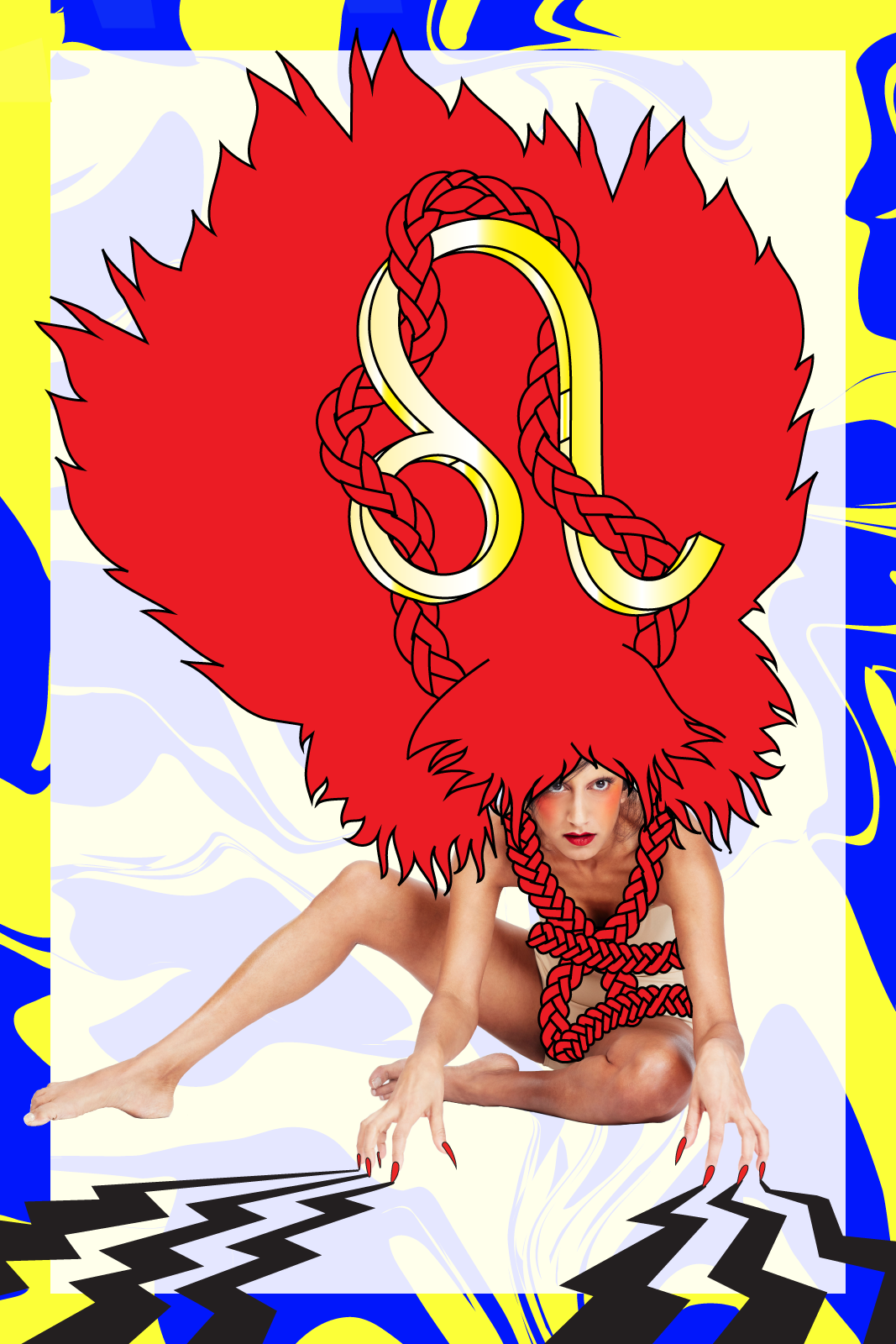 Leo
July 23 to August 22
Ready, set, collaborate! Teamwork makes the dream work this week as the Gemini full supermoon electrifies your communal 11th house. You don't always love joining forces with others: They slow you down, they don't understand your processes, yadda yadda. But Leo, if you don't bring in some reinforcement, you run the risk of burning out. Better you should take a little time to train people in your methodologies — or even let them show you a thing or two about how they get the job done — than wind up wrecked during the most wonderful time of the year. The key lies in finding qualified collaborators so write up your criteria for who you'd like to converge with so you have a clear idea of who you should let in — and who you might need to let go.
You are the star of the weekend as the moon lingers in Leo and brings out your naturally theatrical talents. If you're not busy entertaining the troops, then rally them instead. No one can pull together a wild plan — one that probably has at least 3-5 venues involved — quite like you. Steer clear of judgmental and possessive people or anyone who requires a little too much hand-holding while you're out and about. You need to fly free this weekend, even if that means breaking off from the group to enjoy a festive little fling.
Illustrated by John Lisle.
Photographed by Christine Hahn.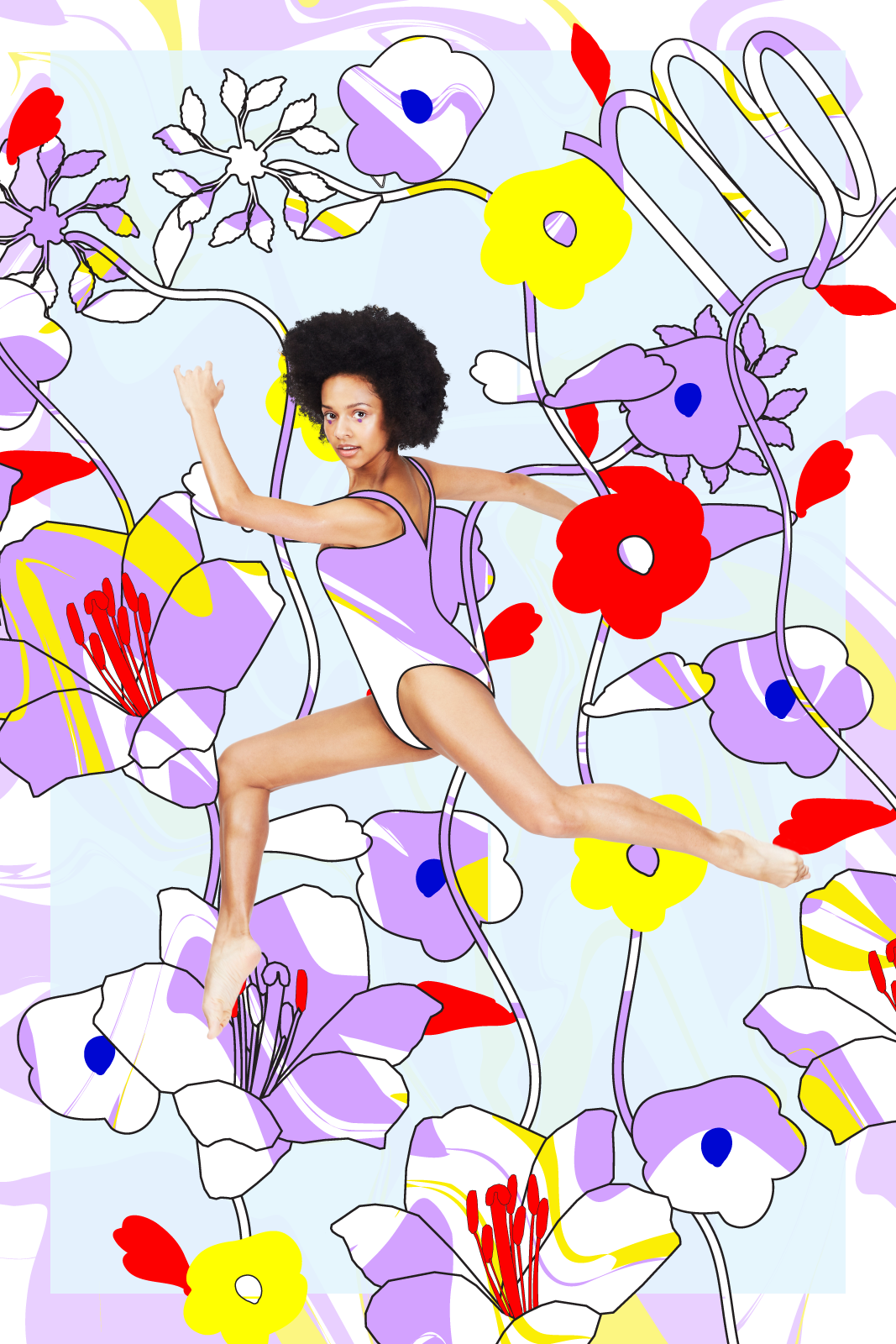 Virgo
August 23 to September 22
Score! Are you ready to wrap 2016 with a feather in your cap? This Tuesday, the full supermoon in Gemini activates your ambitious 10th house and sets the stage for success. All that hustling you've done over the past six months could finally hit the tipping point, bringing you acclaim and quite possibly a promotion over the coming two weeks. If you've been pondering a bold career move, don't wait until January 1 to get into action. Spend time this week brushing up your resume and LinkedIn profile or filling the paperwork for any outstanding applications, certifications and licenses you may need to be qualified for a job. A helpful man could step forward to assist with your ladder-climbing mission — but he might not realize that you're reaching for that goal unless you let him in on your plans. Sit down for coffee or treat for a lunch to get his guidance and advice.
Long weekend's nap, anyone? After all the moving and shaking of the workweek, you'll be ready to crash on Saturday and Sunday. And with the Leo moon lounging in your dreamy 12th house, you have permission to stay in, order ramen and binge-watch Westworld. Hang out with friends who understand the meaning of "comfortable silence" or even meet for a yoga class or spa date. Rejuvenating now will have you ready to fete the holidays next week — and we promise, the planets will put you in a more party-hardy headspace then too.
Illustrated by John Lisle.
Photographed by Christine Hahn.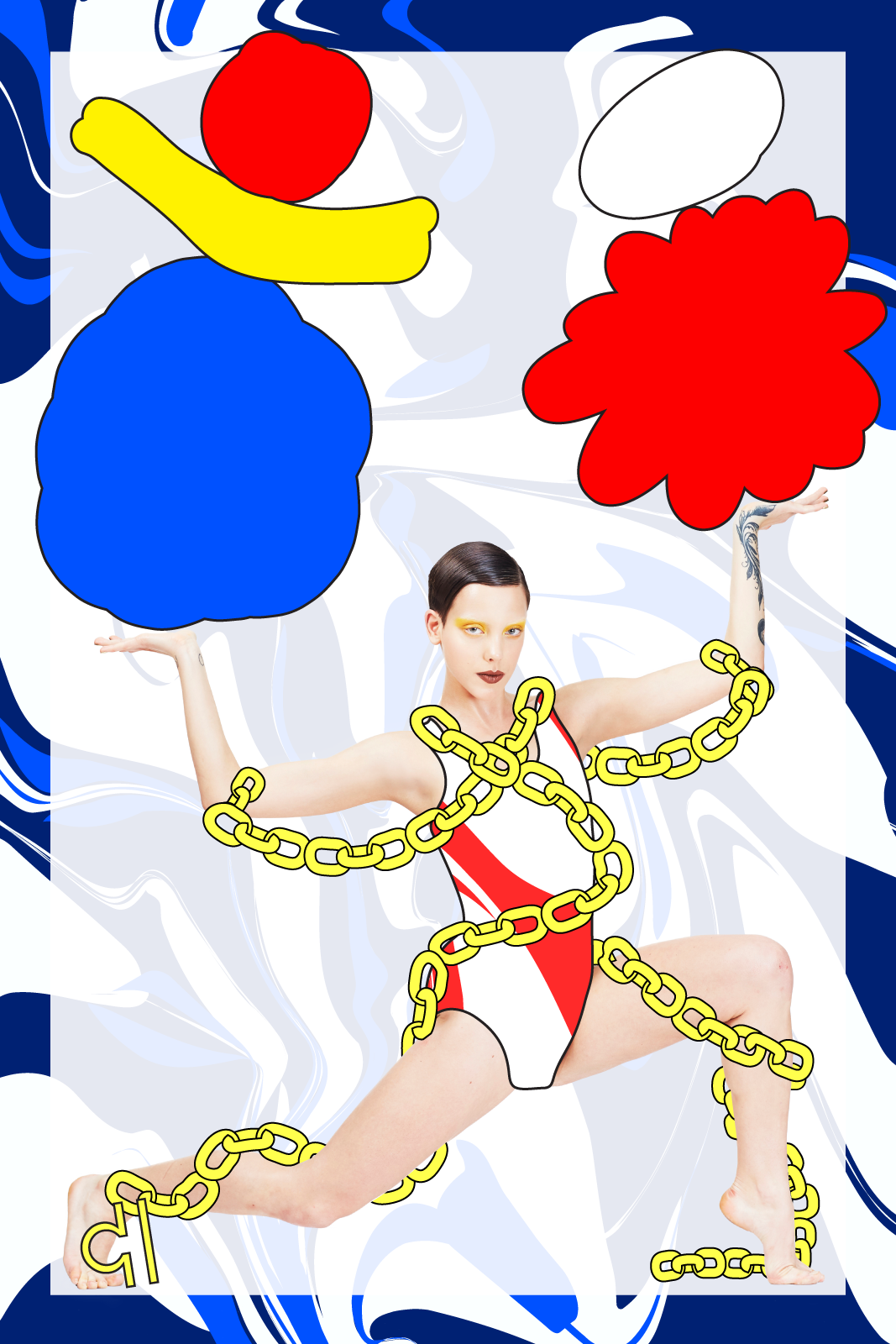 Libra
September 23 to October 22
Load up the sleigh, Libra, and hit the friendly skies! This Tuesday, the annual full moon in Gemini activates your wanderlust. Thoughts could turn to your next big trip so get the travel planning underway. Put a down payment on a retreat or buy your plane ticket. A trip with an educational component could be just the thing you need to grow and expand in 2017. Even if you can't skip town until early next year, just knowing that you have the getaway on the calendar will give you something to focus on instead of the winter blues. Is it time for some real talk? This full moon is a supermoon so everything feels a little more intense, including your feelings. Your candid ninth house gets activated by la luna, so speak your truth without worrying so much about being the Libra diplomat. That said,
do
use tact — and remember that this discussion should be a two-way street, not just you preaching what you feel is the right way of handling things.
The more is the merrier this weekend as the Leo moon hovers in your 11th house of teamwork. If you're organizing any upcoming holiday events, this is the time to make lists, delegate duties and confirm guest lists so you know how many people to shop for. Group hangs could bring some surprising opportunities — including a memorable mistletoe moment!
Illustrated by John Lisle.
Photographed by Christine Hahn.

Scorpio
October 23 to November 21
Move over, Vixen. You're the sexiest reindeer in town this week, as Tuesday's full supermoon in Gemini electrifies your erotic eighth house. That's some serious mojo you've got there, so use those powers judiciously. A crush that's been bubbling in the background for the past six months could finally come gel into a legit relationship — or at least, the kiss that pries opens Pandora's box. Financially, there could also be a windfall, one that comes in a lump sum of cash like a bonus or a gift from a relative, within two weeks of the full moon. Hello, Christmas haul! Partnerships that have been in the casual connection could be sealed in stone soon too. Do you have any paperwork to fill out or contracts to sign? Make sure to get your Jane Hancock on the dotted link before Mercury turns retrograde from December 19 to January 8.
A weekend warrior you won't be, sadly. With the Leo moon in your taking-care-of-business 10th house, you'll be far too productive to play around like that. Seize the opportunity to power through your outstanding 2016 goals and assignments. And if you do manage to get out and mingle, make sure you're planted among the influencers. You could lock down a killer contact or even wind up pitching a business idea while hanging out near the open bar. Leave it to you, charming Scorpio, to turn every event into an opportunity. Nicely played!
Illustrated by John Lisle.
Photographed by Christine Hahn.
Click HERE to read more from Refinery29.



Loading ...