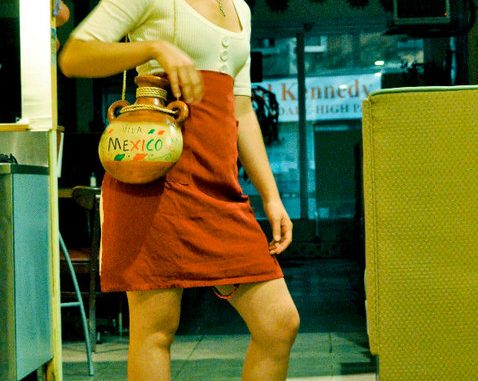 This article was last updated on April 16, 2022
Canada:

Oye! Times readers Get FREE $30 to spend on Amazon, Walmart…
USA:

Oye! Times readers Get FREE $30 to spend on Amazon, Walmart…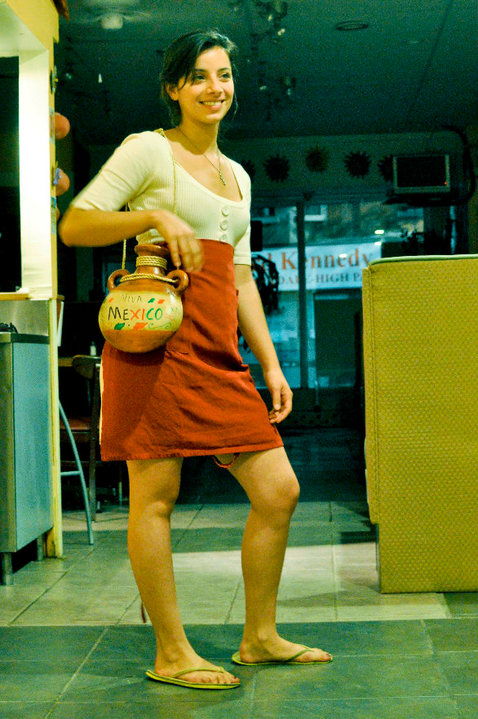 Last night, I went to La Revolucion, an authentic Mexican restaurant. On Thursday from 9pm-12pm it is comedy night, hosted by Jeff Dansen. It started with Andrew Bar with small town humor, which is always welcome in the city central. John Choppell came next with his observations on working for a slaughter house. The only woman on the bill was Danielle Simone, who inspired laughter from a pocket of 20 something woman who would giggle with peals of laughter at Simone's routine. During her routine, Simone said she was producer of a show that would be held at Royal Cinema on Sunday.
After Simone, Shawn B took to the stage. His observations from an Indo-Canadian point of view were modelled from Russell Peters. Shawn B has a practised delivery, routine and comes across as cartoonish which adds to the laughter. He looks ready for prime time. Towards the end of the show, Adrian Sawyer manifested before the gathering. Sawyer is a white guy that is the son of a Jamaican with a twisted point of view on his background and observations on life in the big city. He is not only an admitted FedEx driver by day but he is someone to look forward to at a bigger venue, or even on Comedy Now. Kevin Soldow attracted a heckler/dishwasher and Soldow handled this challenge brilliantly and it improved his act. Scott Dell is another person who you should look out for at a bigger venue. He related his background of being a university dropout, experiences with anti-depressants, drugs, and dungeons & dragons make him a person easily to relate to and prime for TV. Robert Sterling continued, following the patterns of the Tonight Show. Danny Boychuck was the headliner. He offered biting, edgy comedy, cut through his act with a bronchial cough, but let an electronic device with a computer type voice continue his edgy humor all the way to the end of his routine, all adding to laughter. The comedians to look out for are Scott Dell, Adrian Sawyer, and Shawn B. Just north of Keele subway station you will find Revolucion, an authentic Mexican restaurant at 2848 Dundas St W in The Junction. It has a back space where you will find a lounge, where you will find Comedy Thursday, Gypsy Jazz on Sundays, and monthly Flamingo Dances.
To find out more about Comedy Thursday, go to www.jeffreydanson.com .
Paul Collins, author of Mack Dunstan's Inferno / Mystery of Everyman's Way

You can publish this article on your website as long as you provide a link back to this page.