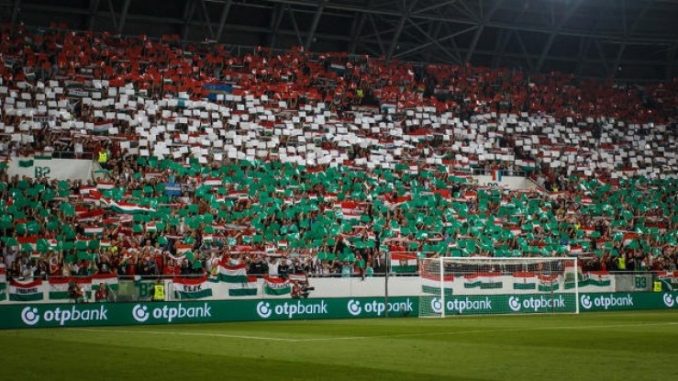 This article was last updated on April 16, 2022
Canada:

Oye! Times readers Get FREE $30 to spend on Amazon, Walmart…
USA:

Oye! Times readers Get FREE $30 to spend on Amazon, Walmart…
If someone asked you to describe Hungarian football, how would you reply? Chances are, it would be some variation on one of the following two themes:
1) They play soccer in Hungary?
or
2) They were really good about 50 years ago and now they're rubbish.
The truth is, Hungary's football history has been something of a matter of extremes. Indeed, they were among the best in the world in the mid 20th century, when their "golden team" was a match for anyone. Fast forward to 2017, and the team slumped to and embarrassing defeat at the hands of Andorra in this year's World Cup qualifiers.
The reasons for this change are difficult to assess. For sure, these days sport has to compete with a growing number of other forms of entertainment, and the landscape is evolving rapidly. The internet is becoming increasingly important and taking up more of everyone's time and attention. eSports and online casinos are growing in popularity, and this UK Casinos review of Sloty provides an intriguing insight of the depth that exists in what many outsiders mistakenly believe to be a the relatively simple world of online slots.
However, this applies to every nation, and despite the changing environment, football remains the nation's most popular sport. Perhaps the problem is that Hungarian footballers are a little too enigmatic for their own good. Need some proof? Here are three quotes from some of our favorite Hungarian soccer heroes:
They've got someone smaller than me
As we mentioned earlier, the Hungarian team of the 1950s was capable of beating anyone. Much of this was down to national hero Ferenc Puskas, a true legend on and off the pitch. Perhaps the most famous performance of that era was when the team beat England 6-3 at Wembley in front of a crowd of more than 100,000. The game became known as the Match of the Century, but understandably enough, the Hungarian team was more than a little nervous going into it.
Puskas explained to UK journalists years later: "We were doing our best to have a laugh and forget about the importance of the game. I was in my kit, hanging about in the corridor, when I saw the England inside-right Eddie Taylor, who wasn't very tall. I popped back into the dressing room and said to the others: 'Listen, we're going to be all right, they've got someone even smaller than me.'"
I didn't play that bad
If defeat at the hands of Andorra hurt this year, it only opened up old scars, and reminded Hungary's fans of the equally humiliating demolition wrought by the Netherlands four years earlier in Amsterdam. The game is remembered for Robin Van Persie's hat trick and for Szilárd Devecseri adding to The Netherlands' tally with an own goal.
The only person who could find anything positive to say about the performance was Devecseri himself. He said: "I think I started playing very well, despite everything. Unfortunately, my own goal ruined everything, but I didn't play that bad."
I'm not French
Adam Lang was cited by many as a man around whom Hungary could build a winning team going forward. Ligue 1 team Dijon certainly thought so, signing him in the closing minutes of the August 2016 transfer window. Since penning the deal, however, his appearances have been limited, and he caused some consternation by suggesting sinister motives.
He told reporters from Budapest: "They don't pick me, but not because I'm worse than the others. I don't know why, I've been thinking about this a lot. Maybe it's because I'm not French."
You can publish this article on your website as long as you provide a link back to this page.