This article was last updated on April 16, 2022
Canada:

Oye! Times readers Get FREE $30 to spend on Amazon, Walmart…
USA:

Oye! Times readers Get FREE $30 to spend on Amazon, Walmart…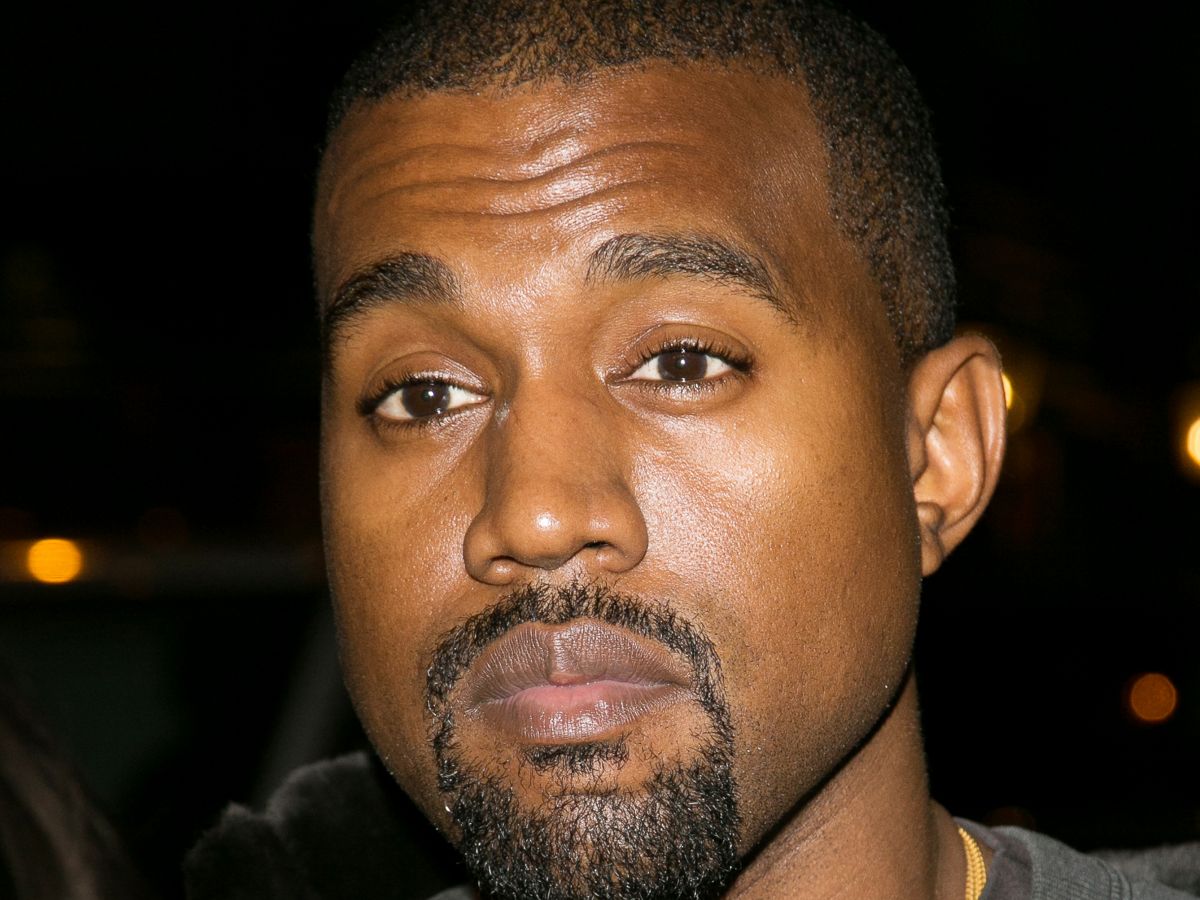 Kanye West is back on Twitter. Since last Thursday, to the exhaustion of his fans, the "Life Of Pablo" rapper has been updating his account with a stream of social consciousness posted at a rapid-fire pace. He let us know that he's back in the studio, working on his eighth album, as well as Nas' latest project (and Kid Cudi and Teyana Taylor's too).
But between sharing that his wife thinks he needs to clarify he doesn't agree with everything Trump does and that his five-year-old daughter North found a ladybug, 'Ye let us in on just how well his Yeezy Season clothing line is doing — at least, how well it's doing according to the world of Kanye. And while we know Yeezy's collection have been met with high demand — and even higher resale prices — we're seeing how many of his claims are actually true.
Claim: Yeezy Hired The Gap's Former Head of Supply
"There's been a lot of fake news so I just wanted to give you the facts," West wrote. "Yeezy will become the biggest apparel company in human history by working with the most genius level talents and creating product at an affordable price. I hired the head of supply chain from the Gap."
We reached out to Gap Inc. for confirmation, but according to LinkedIn, Deborah Palmer Keiser is listed as Chief Supply Officer at Yeezy, which she joined in March 2018. Palmer Keiser worked at The Gap from 1996 to 2006 in production and sourcing.
Verdict: True
Claim: Kanye West Makes More Money Than Michael Jordan
"I am currently the single highest paid person in footwear," he said. "That means I make more money on shoes than Michael Jordan."
In 2017, the Jordan Brand — Michael Jordan's legacy sneaker company — made $3.1 billion, according to Footwear News; Adidas made $5.8 billion that same year. The article notes that it's unclear how much of that figure is directly related to the sale of West's Yeezy sneakers, but Matt Powell of market research firm The NPD Group Inc. told the trade paper that it's likely "Yeezy releases may have created more of a halo effect for Adidas, as opposed to contributing significantly to sales." Complex also called Jordan the winner in this showdown, noting that "even if Kanye is crushing the resale market, Nike and Air Jordan are making and selling more total units."
Verdict: False
Claim: Yeezys Sell Out Fast, Like Really Fast
West made claims that "the Yeezy 350s sell 400 thousand pair in four hours. Only thing close to this is the iPhone." (For comparison, Apple sells over one million iPhone 8's and X's each day). He went on to say "the desert rat 500 sold 250 thousand in one hour on Coachella weekend."
In an interview with Harper's Bazaar from 2016, West casually dropped that he "can sell, consistently, 40,000 shoes in two minutes." However, GQ notes that, at most, there are upwards of 280,000 Yeezys in the world. When compared to the number of rare Air Jordans that sell in a weekend — 300,000 — it seems unlikely that Yeezys are selling faster than any other hot ticket item. (Though, to be fair to Kanye, it's reported that the 350s sold out in the United States in under 12 minutes.)
Verdict: It's Very Possible
Claim: The Yeezy 700 Is Adidas' Most Requested Shoe
According to an Adidas rep, it's company policy to neither confirm nor disclose financial specifics for Yeezy, including sales numbers and figures. But given the fact that West's sneakers are produced in limited quantities, and that each drop comes with an immense amount of hype (and later on, ridiculously high resale prices), it's certainly possible.
Verdict: Probable, But Unconfirmed
Claim: West Says "I am this generation's Ford Hughes Jobs Disney"
After throwing a bit of shade at Nike, West promised to bring his product's prices down, and, once again, reminded us of the grand visions he has for himself. "I am this generation's Ford Hughes Jobs Disney," he Tweeted. But this isn't a new claim at all. In 2013, West told The New York Times: "I've been connected to the most culturally important albums of the past four years, the most influential artists of the past ten years. You have like, Steve Jobs, Walt Disney, Henry Ford, Howard Hughes, Nicolas Ghesquière, Anna Wintour, David Stern."
He continued, saying: "I think that's a responsibility that I have, to push possibilities, to show people: 'This is the level that things could be at.' So when you get something that has the name Kanye West on it, it's supposed to be pushing the furthest possibilities. I will be the leader of a company that ends up being worth billions of dollars, because I got the answers. I understand culture. I am the nucleus."
Verdict: It Depends On Who You Ask, But We Can All Agree That West Is Nothing If Not Consistent
Click HERE to read more.

You can publish this article on your website as long as you provide a link back to this page.
You can publish this article on your website as long as you provide a link back to this page.