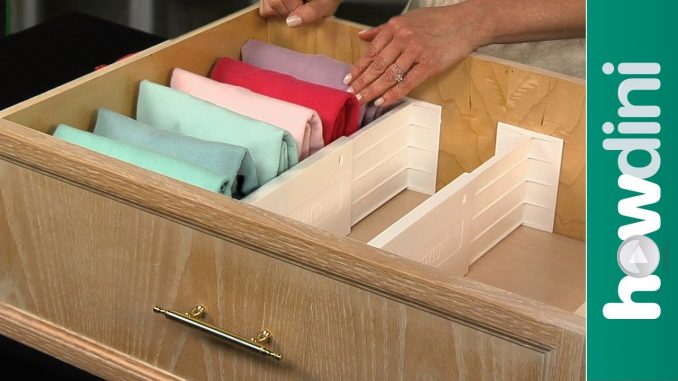 Whether your closet's the size of most people's dishwashers or not, there's always something to clean, to organize, to weed out, or to add. And for those of you who like clothes as much as we do,
the closet should be our happy place
— somewhere where we can dream about the day, be a little selfish with our thoughts, and get lost in a swirl of colors, prints, and labels. But when your drawers are barfing sweaters, and your shelves are spilling pants, it's hard to be zen when putting together an outfit.
No more, we say! Get it together with seven cleanout tips we swear by, from figuring out a way to hold onto more of your T-shirts to making the most out of hard-to-reach places. Soon, what used to be agonizing — "What do I wear?!" — will be inspiring.

Our assistant fashion editor, Willow, lets us invade her cluttered closet.

Go Ying-Yang With Your Heels
We get it. Shoes can handle a little rough and tumble, but it's so much fun (not to mention satisfying) to see your collection all lined up. The trouble is…they seem to take up so much space!

If you line up your shoes front to back with the arches touching, you'll save inches of space. For flats, lay one on top of the other.

Get Fancy With "Custom" Lighting
You know how awesome it feels when you open the doors of a hotel-room closet…and it lights up!? Not only does a built-in light look chic, but it'll illuminate the backs and corners of your closet that normally hide in the dark.

Stick-on, battery-operated lights are cheap, effective, and easy to move around. Plus, it'll give your closet that custom look that doesn't come with a Vitsoe consultation.

Don't Fold Your Clothes. File Them.
Folded clothing never seems to stay folded for long, mainly because you're rummaging around looking for that particular shirt, which always seems to be the one on the bottom, in the back. Before long, that drawer's never going to close again.

We're big fans of Linda Koopersmith's folding technique, which shows you how to fold your clothing and then file them in a way that'll let you easily find things, saves space, and looks real, real nice all lined up. For anyone who's a tad obsessive about things looking organized, this video will be like porn. Enjoy 🙂

Don't Forget To Look Up
Ofte ntimes, there's always room to move up when it comes to storage, whether it means actually using the space on top of your clothes rack or accessing the top of a wardrobe.

A step stool. It may not be sexy, but it'll really change how you use your closet, and give you access to shelves you hardly touched before. We love these easy-to-store Kikkerland ones, which come in a whole rainbow of hues, from an electric-lime green to Yayoi Kusama-approved red-and-white polka dots.

Treat Your Trinkets Like Art
If you're just piling all your jewelry, belts, and doodads into a drawer and calling it a day, you know how frustrating it is to untangle messy chains, find a lost ring, or stuff all the belts back onto a shelf after pulling out the one you want.

You bought them because they were pretty, right? So, show them off! Pick up plates, trays, and hooks at flea markets or get creative. How creative?…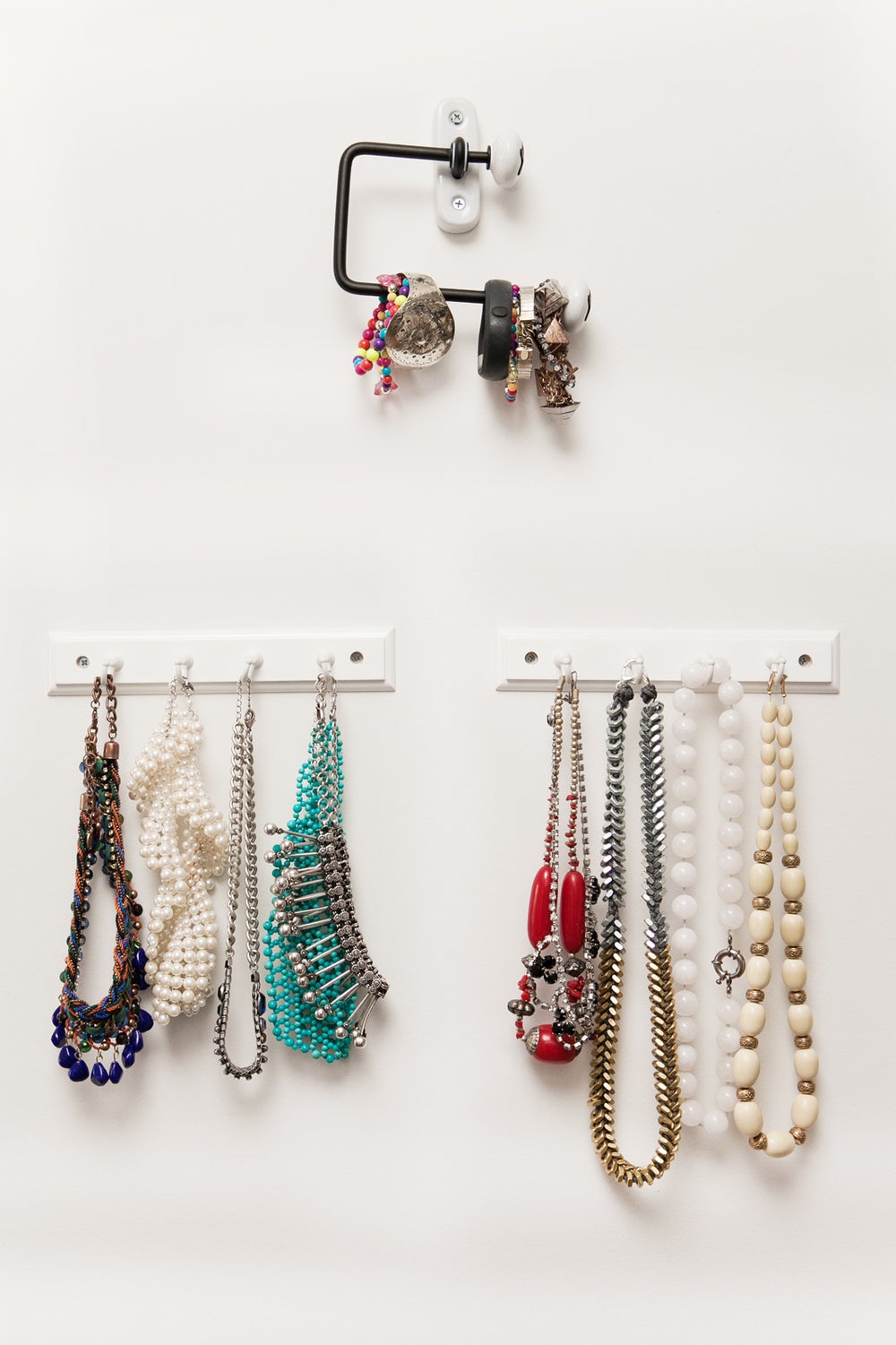 …This bangle holder is actually meant to hold toilet paper. Genius!

BONUS TIP: Place Inspiration At Easy Reach
Closet doors are oftentimes a waste of space. You've outgrown your JTT poster, but that doesn't mean you shouldn't cover it in something that gives you shivers.
Tape inspiring lookbook images, magazine tear-outs, pretty postcards, or handwritten reminders of outfits you love on the inside (or outside!) of your closet, so that you'll always have some inspiration at close hand. If you install a hook, always make sure that you've got a favorite outfit hanging on it, especially for mornings when you're feeling so uncreative and need a pinch-hitter.

Et voilà! A neat, organized, and efficiently packed closet that's just a few easy adjustments away.
Photographed by CJ Isaac
Click HERE to read more from Refinery29.