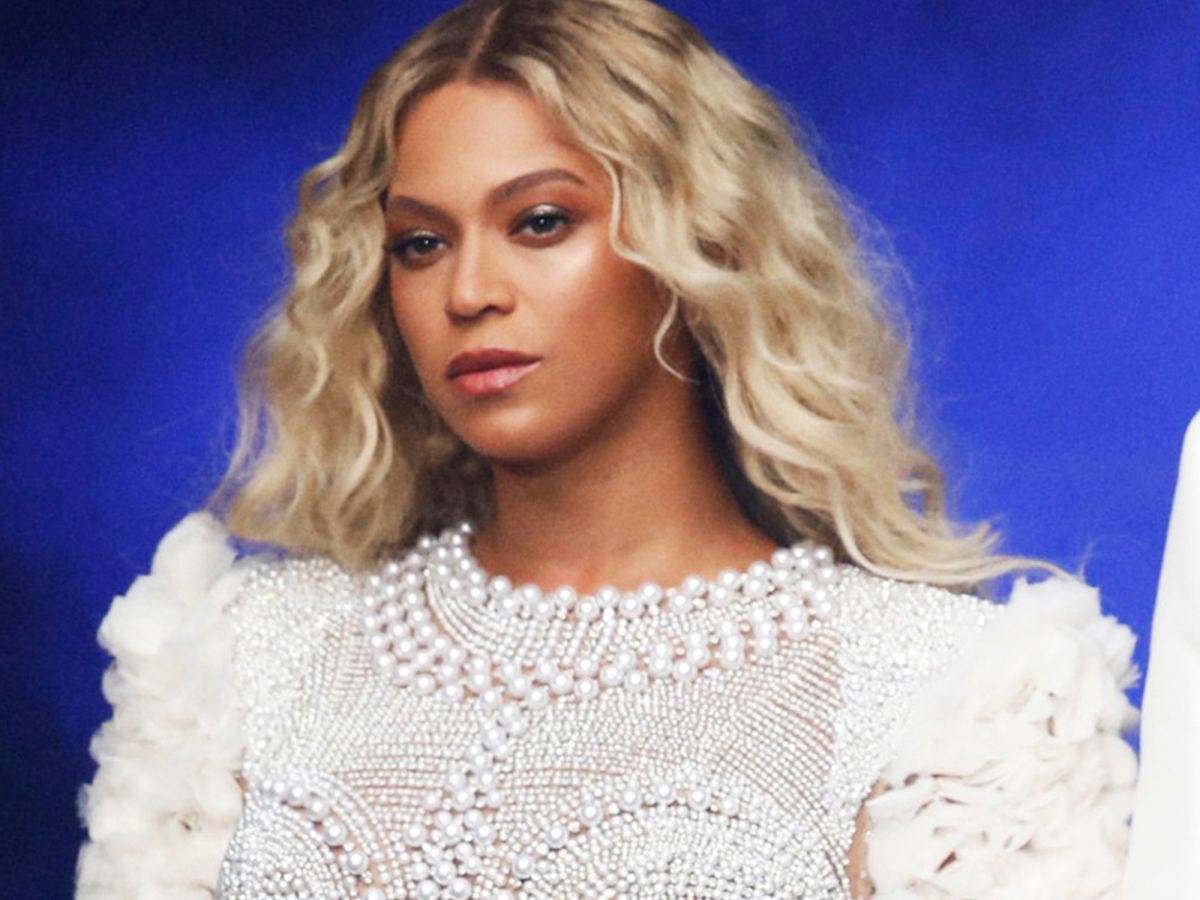 In the past year alone, a naturally-brunette Beyoncé has experimented with a dizzying array of blondes — including cream soda blonde, honey blonde, and caramel blonde — and her hair has never looked damaged, not once. Sure, we could chalk it up to Beyoncé magic, but the truth is, her ever-evolving hair color comes courtesy of foilyage, a lightening technique that minimizes damage, according to her longtime colorist Rita Hazan.
The hybridized hair coloring method fuses the effortless, grown out look of balayage with the precision of traditional foil highlights. And the gentler way to color is as versatile as Bey herself: "The technique can be adapted for different looks and colors," Hazan says, including all-over color or low-key highlights near the face.
Ready for the best part? With smart execution, foilyage highlights look fresh for months — a budget and time-preserving godsend for those of us constantly on the run like Queen Bey. Ahead, Hazan shares her best tips to stay golden, raven, and everything in between, all without sacrificing hair health.
Foilyage is a technique in which bleach or color is free-painted onto the strands (similar to balayage). The hair is then wrapped in foils to seal in heat and magnify the processing power of the bleach or dye. "When going lighter, foilyage is less harsh on your hair because you don't have to use high-volume peroxide bleach," Hazan says. "Though it depends on the hair type, as low as 20-volume or 40-volume developer can be used to lift color, using anything higher can damage the hair."
Foilyage also creates a cleaner (and quicker) color job. With balayage, strands of cotton or other materials are used to keep the color-treated hair away from strands that aren't being colored, but this uses foils to accomplish the same effect in much less time.
Think foilyage is just for hints of blonde here and there? Catch this total flaxen look, which Hazan also created using the technique. While opting for foilyage is less harsh on hair than other bleaching techniques, the shift from deep brunette to shades of cream soda blonde still takes multiple sessions. Hazan likes to start with a light lift on darker hair before working her way up to brighter shades in subsequent visits. But after the initial appointments, you can totally ghost your colorist. "Foilyage is actually low maintenance," Hazan says. "It typically lasts three-to-four months."
Like balayage, foilyage allows mid-lights to be added without any harsh lines (which is one reason that traditional foil highlights get a bad reputation). "This gives it a more natural look," Hazan says.
Though warmer blonde shades hug Beyoncé's face, a brighter hue is added at mid-length near the ear line to give the illusion of a more full-bodied blonde. When going for these brighter shades, Hazan uses toner on the roots to create a more seamless transition between the natural and processed strands. Then, she reaches for her Blonde Ultimate Shine Gloss to boost shine.
While the foilyage process can be used to create an array of blondes — from icy to caramel — it can also be tapped to keep darker hair from looking flat. "For both darker and lighter shades, it's important to be dramatic enough with the color that you can always see the dimension, but not too heavy handed to where it looks chunky — placement is key."
"Foilyage is a technique that can be used for all types of colors and textures. You just have to customize it to get the results you want," Hazan says. "For curly hair, I color thicker pieces to create depth and dimension because curly hair doesn't have the same curl pattern on all areas of the scalp."
Click HERE to read more from Refinery29


Loading ...