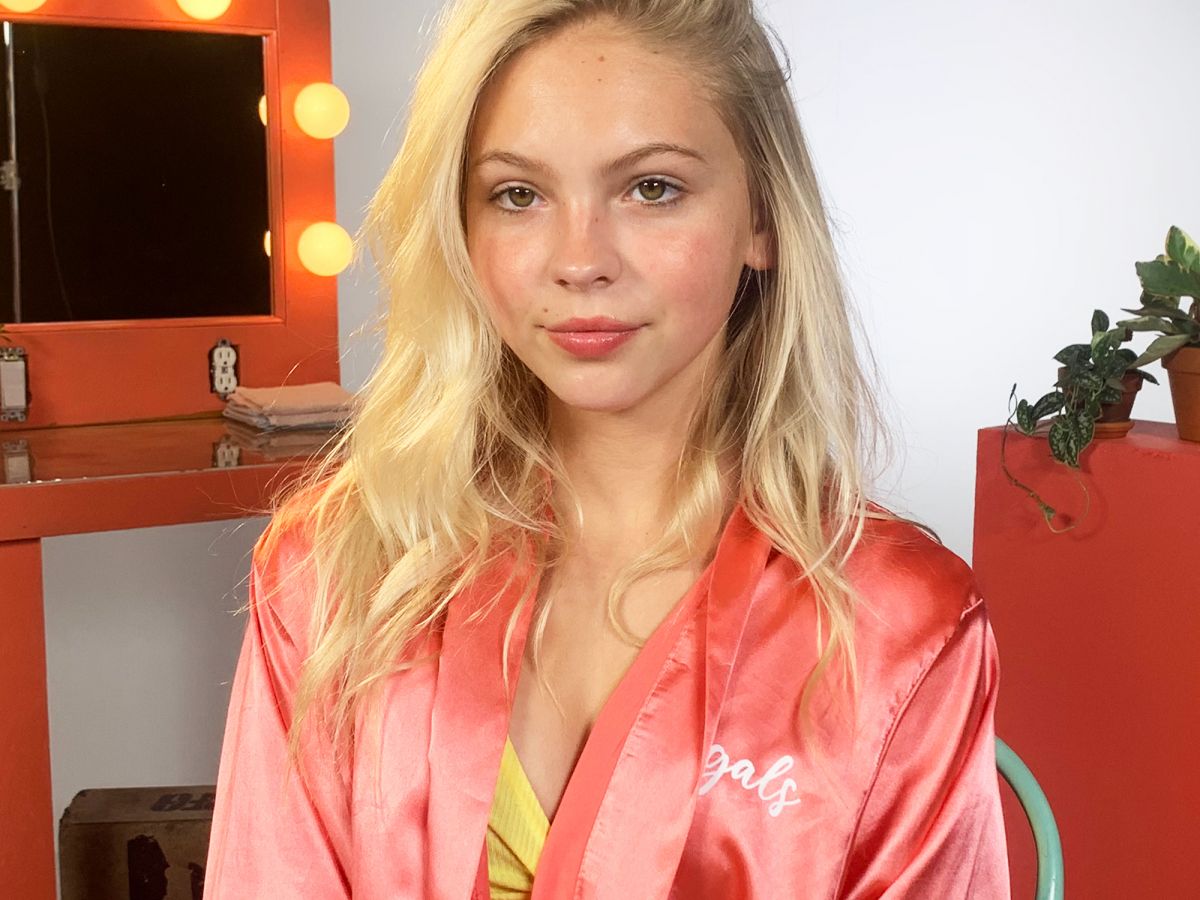 Singer Jordyn Jones On The Pressures Of Wearing Makeup For Photos
Naked Truths is a series where we ask cultural influencers, makeup artists, and badass women about their relationship with self-confidence while they remove their makeup.
Jordyn Jones enjoys being in full glam. In fact, she's been wearing makeup since she was a little girl. "When I was four years old doing twirling, my mom always put makeup on me. She'd throw on a winged liner and used Maybelline Great Lash," she says. Now that she's all grown up, Jones applies her own makeup. But in the latest episode of Naked Truths, the 19-year-old is actually taking all her makeup off for the camera and speaking about the pressures she feels as an influencer.
As Jones removes her signature makeup look — a bronze smoky eye, full lashes, and highlighted skin — she explains that growing up she didn't feel the need to be made up all the time. However, that changed as social media became more prevalent. "When YouTube became more of a thing, people started spending $200 on foundation instead of $9 at CVS," she says. "Now people have 19 things in their skin-care routine, and 80 things in their makeup bags. It's very different."
With over 5 million followers on Instagram and almost 2 million YouTube subscribers, Jones definitely notices a difference in the way people react to her photos when she is wearing makeup versus when she is barefaced. "When I'm not wearing makeup, people just go on with their day. When I am in full glam, people freak out and share it with their friends," she says. "So, it puts pressure on us; everyone has to do more and more makeup in every single photo they post to look better than their last one."
Despite the hateful comments she receives, Jones has learned to love her face without makeup, but it's been a process. "It takes time. Having people around you that make you happy and make you feel beautiful is better than makeup compliments. It's real life," she says. Click play to see her nighttime regimen, which includes drugstore favorites like Clean & Clear Makeup Dissolving Wipes and luxe picks like Mario Badescu Facial Spray, in full.
Click HERE to read more from Refinery29


Loading ...