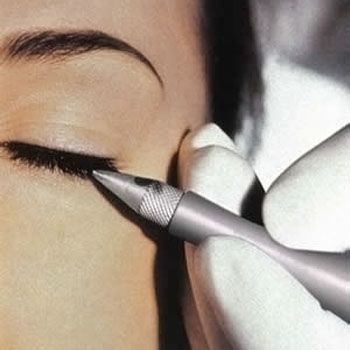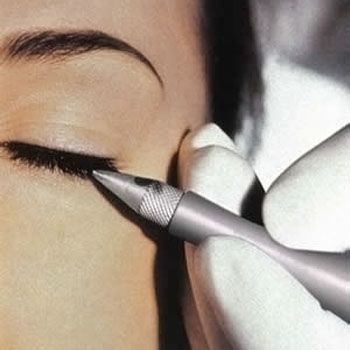 Beauty may be in the eyes of the beholder, but one cannot deny the fact that beautiful eyes do make a statement; they are always expressive. Most urban women use some
type of beauty enhancement
products including eyeliners to look attractive. This item is one of the components of the makeup magic box; however, it is sometime inconvenient and costly to use it on a regular basis. The answer to this dilemma is "permanent eyeliner." In the long run, it is less expensive and more affordable compared to the conventional eyeliner. Therefore, it deserves a closer look. You must be wondering, is it suitable for me? Well that depends on how comfortable you feel having a permanent makeup that becomes part of you and your personality. Would you feel comfortable waking up to a makeup every day? If you answered yes, then you are ready for the "permanent eyeliner."
Permanent makeup is a modern technique for providing an alternative to traditional makeup products and "permanent eyeliner" is part of that bunch. It is an innovative way to beautify yourself on a permanent basis. It also solves the problem of having sensitive skin that requires special care or which is allergic to several different types of makeup products.
If you like to make your eyes more attractive, "
permanent eyeliner
" may be the perfect product for you especially for active and busy women who don't have time to apply the traditional makeup. Its use enhances the shape of the eyes and accentuates their beauty as the face becomes more defined compared to the dull and less attractive look without the makeup or due to messy eyeliner. However, bear in mind that improper use of "permanent eyeliner" may do more harm than good. Therefore, it is very important to ensure that the facility and equipment's used to apply the "
permanent eyeliner
" is handled with care under strict hygienic conditions including but not limited to good sanitary surroundings, sterile equipment, disposable needles, and high quality products instead of cheap imitations. Also, it is extremely important to get referrals before engaging in this process. Make sure to alwaysreview the service provider's portfolio and work history before making your final decision.
While permanency of this product has its advantages, it could also be its major disadvantage. Therefore, before making your selection you must make sure that the style and color you select will complement and highlight the tone and color of your skin and will achieve the desired result, otherwise you will hate to look yourself in the mirror. It is always a good idea to have the procedure done after a careful and thoughtful evaluation of all options. You must make sure the "permanent eyeliner" looks natural, blends well with your facial features and skin tone, and enhances your beauty. After all, you want to look your best at all times.
If you want to look attractive, project your natural beauty, have confidence and high self-esteem, save time and money, look sensational and attractive without worrying about applying your make up frequently during the course of the day especially if you are an active person, you may benefit from "permanent eyeliner."
Click
HERE
to read more from
Fashion Central.