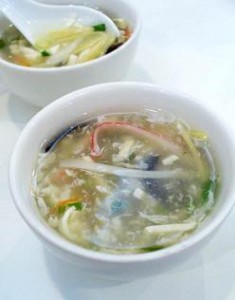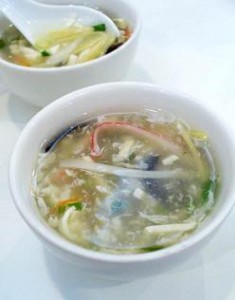 Chinese Soy and Ginger Dip
Ingredients:
2 tbsp light soy sauce
2 tbsp very finely chopped ginger
1 tbsp finely sliced spring onion
½ tsp sugar
2 tbsp peanut oil
1 tbsp sesame oil
Directions:
Combine soy sauce, ginger, spring onion and sugar.
Heat both oils together until they smoke, then pour over the ginger mixture and stir.
Serve immediately with steamed chicken or fish.