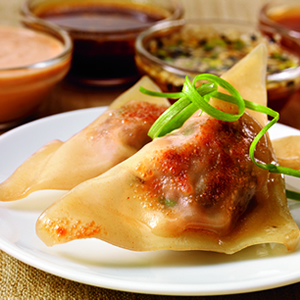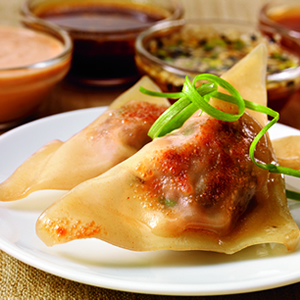 Steamed Minced Beef
Ingredients:
8 oz beef fillet
2 oz pickled mustard or preserved vegetables
2 oz water chestnuts
½ square inch dried tangerine peel
1 slice ginger
2 spring onions
2 parsley sprigs
½ tsp sesame oil to grease the saucer
Seasoning:
¼ tsp salt
2 tsp sugar
1 tsp soy sauce
½ tsp wine
A pinch of pepper
1/3 cup water
1 tbsp cornflour
2 tbsp oil, to be added last
Directions:
Wash, pat dry and mince the beef fillet coarsely.
Dice the pickled mustard.
Peel and dice the water chestnuts.
Wash and soak the dried tangerine peel in warm water for 30 minutes, then chop coarsely with the ginger.
To save time, you can use a food processor to mince all the ingredients into a coarse paste.
Put the seasoning into a mixing bowl and stir continuously till the sugar dissolves. Add the minced beef and stir with a pair of chopsticks until evenly mixed. Pour in the oil and stir again. Leave aside to marinate for 20 minutes. Shred the spring onions and trim the parsley.
Grease a saucer with the sesame oil then spread the minced beef on the sauce to steam over medium heat for 6 to 8 minutes. Remove and sprinkle the shredded spring onions and parsley on top. Serve hot.