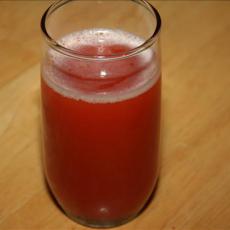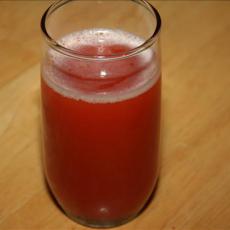 Nutrient Content:
Per Glass:
Calories 40
Protein 0.7g
Carbohydrates: 10g
Fat 0.3g
Ingredients:
6 medium tomatoes
2 large apples
Salt to taste
Method :
Cut the tomatoes into big pieces.
Peel the apples and cut into big pieces.
Mix the tomatoes and apples with ½ teacup of water and put to cook.
When cooked, blend the mixture in a liquidizer. Strain.
Chill.
Serve chilled with ice cubes