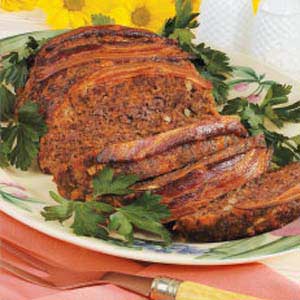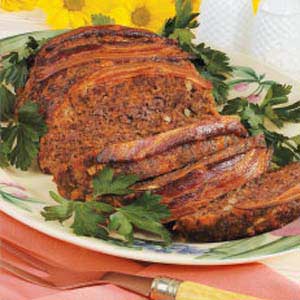 1 pkg. (120 g) Stuffing Mix for Chicken
1 can (680 mL) pasta sauce, divided
1 tsp. Dried oregano leaves, divided
1 lb. (500 g) extra lean ground chicken/lamb
4 slices bacon for topping
1-1/2 cups chopped zucchini
1-1/2 cups sliced mushrooms
3/4 cup
4 cheese shredded mix

Directions

PREHEAT oven to 375°F. Mix stuffing mix with half of each of the pasta sauce and oregano. Add meat; mix well. Pat into 8-inch square baking dish.

MIX zucchini, mushrooms, remaining pasta sauce and remaining oregano. Spoon evenly over meat mixture; cover with foil.

BAKE 35 min. Uncover. Layer the top with bacon and sprinkle cheese on top. Bake another 10 minutes or until meatloaf is cooked through (160°F). Cut into four pieces to serve.