You can publish this article on your website as long as you provide a link back to this page.
This article was last updated on April 16, 2022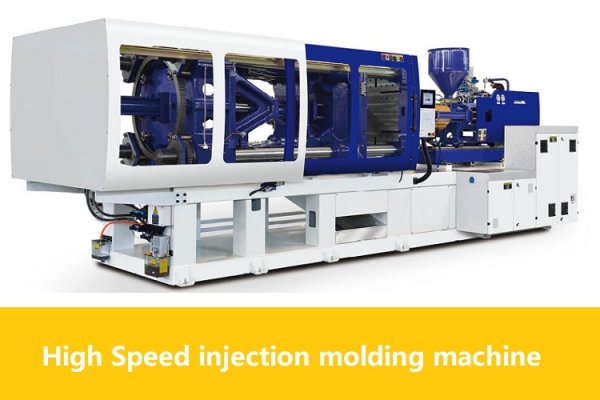 Choosing a partner for your manufacturing needs is always going to be tricky business, no matter what kind of product or item you are manufacturing. While cost is always going to be a top issue, there are plenty of other factors to also consider in order to ensure it's a smart and profitable partner for your business. It doesn't matter if you're a new company just starting out, looking for that first partner, or you're an established player in the field and you're ready to partner with a new company, it's a process that shouldn't be rushed and should instead be gone about in a methodical manner.
For those companies currently in need of a new injection molding partner, this decision is extremely important. Let's face, partnering with the wrong company can not only lead to disastrous results where product quality is concerned but also in financial losses. Here we'll take a look at some tips and advice that will help you wade through the available injection molding companies and find the perfect partner.
Determine Your Specific Needs
The very first step in finding that right partner is to first determine what your specific needs are. Maybe you need custom injection molding, perhaps you're dealing with rapid injection molding needs, and so forth. Also, think about the quantity of work you'll be sending to the partner. For example, low volume injection molding needs may only be available through specific companies; not everyone is willing to take on the low volume orders.
And, don't forget, it's not just your current needs; think ahead to future needs. Do you have plans for expansion either in your offerings or the quantity in the near or distant future? If so, you'll want to choose a partner that can grow with you and offer injection molding services that meet your needs down the road.
Does the Potential Partner Specialize in More Than One Industry?
Another factor to consider is how many industries the potential partner specializes in. It's not unusual for these injection molding companies to work with different industries, and while that isn't always a problem, you do want to be sure they are well-versed in your specific industry. Ask about the clients they have within your industry, how much business they have done with them, how long they've been working with them, and whether or not they've got the right components to work on your orders/contract.
There's a good chance you're not going to want to partner up with the brand new company that has next to no experience in your industry.
Prototyping Services May Be Necessary
For many companies out there, partnering with a molding company that is able to offer prototyping services is another must-have. This will give you a physical and tangible item to examine that will show you exactly how your product will turn out. This can be even more important when you're working with custom orders, so the details are very specific.
What About their Staff?
Staff is another thing you'll want to inquire about. Just because the injection molding company has been in business a while, it doesn't mean they have the proper staff; this is why you need to be proactive and ask. Inquire about staff training and education, as well as how the company stays up-to-date on the latest practices and technologies. The whole point of out-sourcing is to give your company access to equipment, tools, and trained staff that you yourself can't supply.
Ensure They Have Proper Certification
This may seem like a simple enough tip, but it's amazing how many companies can just forget to ask about certification. You want to be sure that the company you partner with is in full compliance and cooperation with the ISO quality standard. This can save you from ending up with components and material that don't live up to your standards.
They Can Offer a Strong and Competitive Quote
Finally, you want to be sure that the company you partner with is able to give you a strong and competitive quote when it comes to pricing. There will always be those companies that come in with a quote that seems way higher than what is reasonable, just as there are companies that will come in with a rock bottom quote. Either extreme should act as a red flag and warrant further investigation.
Some companies will also take extra measures to ensure that costs are kept at a minimum, there is very little material wasted and when it is that material can be recycled, automation is used whenever possible, and that time and cost efficiency are priorities. This is exactly the kind of standards that RapidDirect, an injection molding company, uses. Adopting policies such as those put in place by RapidDirect ensures that costs stay low.
A Process That Shouldn't Be Rushed
At the end of the day, finding that perfect partner for your injection molding needs shouldn't be a rushed process. Rather, it is one that you want to examine fully and take your time with.