The media, analysts and tech writers have hammered Microsoft about Windows 8 but most of them got it wrong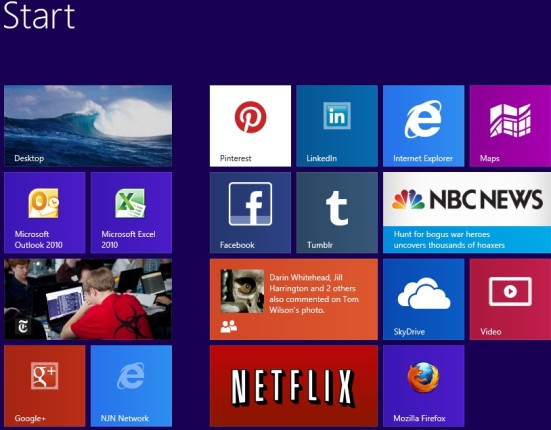 Most of the people telling Microsoft what to do with Windows 8 don't have a clue. Microsoft should ignore 99% of what is being printed and stick to their guns. There is nothing fundamentally wrong with Windows 8 but it needs work.
Microsoft only needs to finish the code, stop worrying about Windows 7 users, lower prices to market expectation and start being a nicer company.
What are my credentials? I was there for the first Mac and the first Windows computers. I've been working with and writing about computers for more than 3 decades. Like every version of Windows before, I've started with the beta code and never looked back. Windows 8 feels like it will be great but it's annoying on a day-to-day basis.
1. Windows 8 needs to be finished
Windows 8 needs to be finished because today there are too many loose ends. Almost every Modern/Metro feature and app is a crayon version of what should be in Windows 8.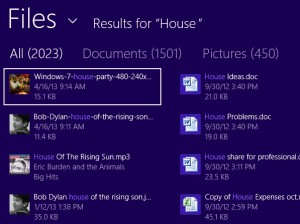 Imagine an operating system without a file handler: that's Windows 8. Try to move a file, create a sub-directory, delete a file or any of the things people need to do on a computer. Using Windows 8, you have to return to the Desktop and File Explorer.
If Microsoft wants to end-user confusion and endless media stories, they have to bury all need to go back to File Explorer by putting those features in Windows 8.
Finishing Windows 8 means smoothing out all the functions people can do in Windows 7 like social media sharing, volume control, cut and paste, creating and editing documents. Everything.
2. Ignore people who like Windows 7
If you like Windows 7, stay there. There is not much in Windows 8 for you and the constant whining about "I miss the start button" is an annoying distraction.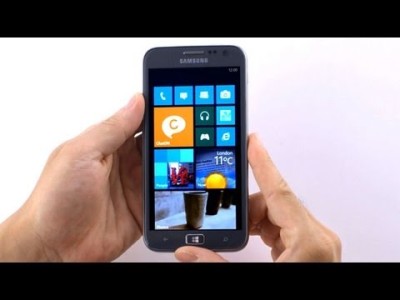 You can't put new wine in old bottles and Windows 8 is new wine. It's a little fresh but it is new.
Once the bugs, kinks and rough edges are finished Windows 8 will be sweet, like aged bottle of Burgundy.
To experience how enjoyable Windows 8 will be, borrow someone's Windows Phone 8 device. The experience leaves iPhone and Android in the dust. The interface is fast, smooth and intuitive.
When I go back and forth between iPhone, Android and Windows Phone, I am struck by how kludgy the other two are compared to a Windows Phone.
One example: Windows Phone has embedded sharing. So does Android but the Android version is hard to use and feels weird. Apple's social media sharing is hateful. The irony is that on a computer, the Windows Phone social media sharing does not working right yet.
3. Drop prices to market expectation
Everything about the cost of Windows 8 is too high for consumers. A 23&Prime touch screen monitor, the size you need to enjoy Windows 8, costs $600 to $800. That's plain silly, the price of a whole computer one year ago.
Last year I sprang for an Acer T231H touch screen for $300. This year's model, the gorgeous Acer T232H, is selling for $549. Dell's got the only competition with their Dell S2340T 23&Prime Multi-Touch Monitor

at a whopping $750. That's a lot of money for Joe and Jane Consumer.
The Microsoft Windows 8 tablets – Surface RT and Surface Pro – are priced for an exclusive club of early adopters and rich people. The base Surface RT with keyboard is $700? Why bother when you can get a Google Nexus for $199 or a Kindle for less.
Fancy marketing justifications for the Surface Pro pricing of $1,200 do not wash with consumers. Why is a tablet more than $1,000? That's the question. Sure the Surface Pro is almost a laptop or ultra lite but even that specious reasoning doesn't help when people only paid $500 for their last laptop. The sales people at Best Buy do not even bother trying to make the sales justification.
4. Microsoft has to become more likeable
Microsoft's arrogance is legendary. The pimply faced geeks who started the company are gone, replaced by corporate types. We need to see a more kind, caring, sharing even fuzzy Microsoft so we like them. We don't need a hug from Steve Ballmer but the company has to develop a more caring sharing culture.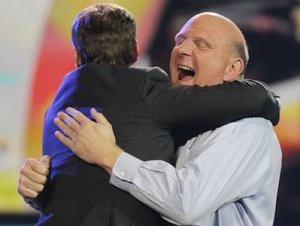 Companies go to great lengths to convince people they are nice. During Hurricane Sandy, Samsung a Korean company, was handing out Galaxy III phones along with coffee and donuts. That's a nice thing that gives the public the warm and fuzzies.
Sorry Microsoft, we are in an open culture today. "You better shape up, you need a friend" to paraphrase Grease.
There are glimmers of real people behind the corporate mask but Redmond does not let them out of the box much. That's why Windows 8 is foo bar at this point. Microsoft just keeps shooting itself in the foot when dealing with users and the press. Nobody cares about them and most of the time the press like to take shots, predicting Microsoft's decline.
I have Microsoft media contacts which are utterly worthless. Ask a question and the response is blank platitudes. Microsoft are trying to leak important news to a few reporters and ignore the rest. Trying to get a response feels like a cross between the Kremlin and Langley.
So that's if – 4 simple, big and important moves to make Windows 8 popular. I'm doubtful on the 4th so I'll hope for the first 3. There is a chance they will not get it right and next year will be staring at dismal market share and even lower stock price.