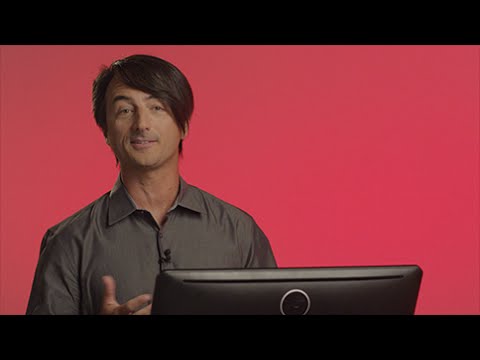 Windows 10 Technical Preview will be available Oct. 1st
By Stephen Pate – Microsoft jumped a version number and announced Windows 10 today in San Francisco.
A technical preview will be available tomorrow for technical users and people who like to tinker.
The Windows 10 Technical Preview is not meant for production computers. Microsoft recommends installing it on a secondary computer or you might try Hyper V.
If you want the Technical Preview Microsoft will be rolling out frequent updates and expect user feedback. Learn more and register at Windows Insider Program
They are only showing few new features like mixing Desktop and Modern apps together in this video released today. The Start menu is back of course and the User Interface gets an upgrade.
"Windows 10 embodies what our consumer and enterprise customers are demanding and what we will deliver," Windows chief Terry Myerson said. "It will run on the smallest Internet of things and data centers worldwide."
Joe Belfiore, Microsoft's corporate VP of operating systems, said the company wants to make the transition to Windows 10 for the millions still using Windows 7 better than the transition to Windows 8.
"We want all these Windows 7 users to have the sentiment that yesterday they were driving a first-generation Prius, and now with Windows 10 it's like a Tesla," he said.

Snap Assist makes it easier with multiple desktops open to jump between apps.
Don't expect touch, mobile or Modern apps to go away. Microsoft is committed to the path they are on with Windows 8 but making it better for users.
Windows 10 will run across an incredibly broad set of devices – from the Internet of Things, to servers in enterprise datacenters worldwide. Some of these devices have 4 inch screens – some have 80 inch screens – and some don't have screens at all. Some of these devices you hold in your hand, others are ten feet away. Some of these devices you primarily use touch/pen, others mouse/keyboard, others controller/gesture – and some devices can switch between input types.
The full release version of Windows 10 is expected in the spring of 2015.
With content from FP and The Verge
Follow me on Twitter at @sdpate or on Facebook at NJN Network, OyeTimes and IMA News Buzz. You can also subscribe and receive notifications of new stories by email. We do not share your email with advertisers
By Stephen Pate, NJN Network