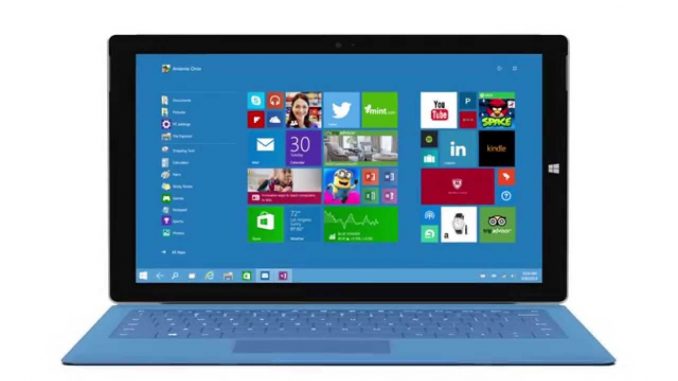 Windows 10 is coming next year – here are the quick facts
By Stephen Pate – Microsoft is skipping Windows 9 and hoping we will jump to Windows 10 when it ships later in 2015.
The various versions of Windows power 90% of all desktops in the world, according to Net Applications. For Microsoft that means 1.5 billion users.
With Windows 8, Microsoft tried bridge the competitive gap with Android and Apple who have 90% of the tablet and smartphone users. It didn't work since Microsoft has less than 3% of that space.
Undaunted, Microsoft has announced the next version as Windows 10, with the hope they will convince more people in the mobile world to use Windows. Here's what's new in Windows 10.
1. Microsoft wants technical and user feedback

Windows 10 will start with a Technical Preview for geeks with frequent updates. Techies are asked to provide user feedback through an automatic system.
This is a big change from Windows 7 and 8 where development was a closed shop. This time Microsoft wants to get it right based on our feedback.
The Technical Insider Program is expected to start October 1st – apply here. As a consumer preview rolls out in early 2015, the same feedback mechanism will apply.
2. Windows 10 will adapt to your device

Windows 10 will adapt to the device you are using – smartphone, tablet, 2-in-1, laptop and desktop. Touch is not going away but will appear when it works best.
Watch the (soundless) video which demonstrates how the user interface changes with and without your keyboard using a Surface Pro 3 tablet. Microsoft calls this feature "continuum."
3. The Start Menu is back

My wife said right away- "Oh, the start menu is back." Only it's better with Windows 10. You can pin apps, programs, and folders to the Start menu for fast access to the things you use the most. Apps with Live Tiles will show updates for the people and things that matter.
4. Task View Button

The new task-view button on the task bar gives you one-click access to all of your running apps and programs.
5. Snap Improvements

The distinction between Windows programs and apps is disappearing. Working in multiple apps and programs at once is easier and more intuitive. When you snap an app or a program, Windows suggests ways to fill the remaining space.
6. You can keep things organized with multiple desktops

You can create multiple desktops to keep things organized – whether for work or personal use, or both. It will be interesting to see if these are virtual desktops like Hyper V or VMware.
7. Apps run in a Window

You can now open apps from the Windows Store in the same format your desktop programs do– in windows that you can resize and move around, and with title bars at the top so you can maximize, minimize, and close with a click.
I like the techie/user feedback mechanism with Windows 10. The product is a year away and it gives people who are interested plenty of time to kick the tires. Making big changes in an operating system is a huge undertaking. 1.5 billion users have high expectations and operating system code is complex.
There will be many changes to Windows 10 before it ships, including modifications to things announced above.
Follow me on Twitter at @sdpate or on Facebook at NJN Network, OyeTimes and IMA News Buzz. You can also subscribe and receive notifications of new stories by email. We do not share your email with advertisers.
Photo credits: Microsoft.com
By Stephen Pate, NJN Network