This article was last updated on April 16, 2022
Canada:

Oye! Times readers Get FREE $30 to spend on Amazon, Walmart…
USA:

Oye! Times readers Get FREE $30 to spend on Amazon, Walmart…The headline send "Send Someone a Message" and fill in the Bob Dylan video cards with your own words and it was my chance to write the lyrics to a Bob Dylan song.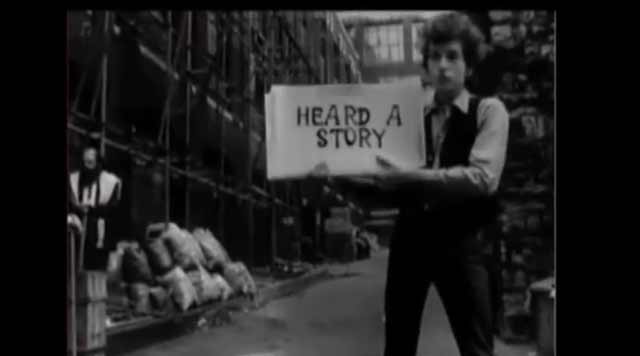 Bob Dylan Subterranean Homesick Blues Mashup, my only chance to write words for Dylan
Back in 2007, I was dating this girl who was giving me a hard time. Bob Dylan released the CD Dylan with an interactive video that allowed you to put your own words on the cards in DA Pennebaker's famous video of "Subterranean Homesick Blues".
So I took the words of the song and made them fit the cards, just like Bobby Neuwirth did for Dylan.
I adapted the lyrics from my song "Whatever Could It Be."
You're not feelin well
If that's true
Why do you tell
Everyone in town but me
What ever could it be
The Bob Dylan site for the video mashup is no long active but here's the video I made.
If I had half a clue I would have recorded that song by now but nope. I'm the dope-on-a-rope, waiting for the perfect moment. Sort of like Pope-on-a-rope only without the robes and incense.
Promise to self – get off butt and record your songs. You can do it too.
See Put Yourself in a Bob Dylan Mashup
Oh, I got the girl or she got me. I called it "The Facebook Song" at our wedding when I played it. She smiled knowingly.
The video is copyright by DA Pennebaker or whomever he sold the rights to. The song and real lyrics are copyrighted by Bob Dylan and his company.
PostScript – I uploaded the song to YouTube and they matched it to Dylan and gave me one strike. That took about 1 minute. So we took it down.
This we learn about Dylan – Bob Dylan giveth and he taketh away. What you get one day may be illegal the next.
You can publish this article on your website as long as you provide a link back to this page.