Something's happening with Bob Dylan's new Like A Rolling Stone video but we don't know what it is
Bob Dylan Like A Rolling Stone interactive video[/caption]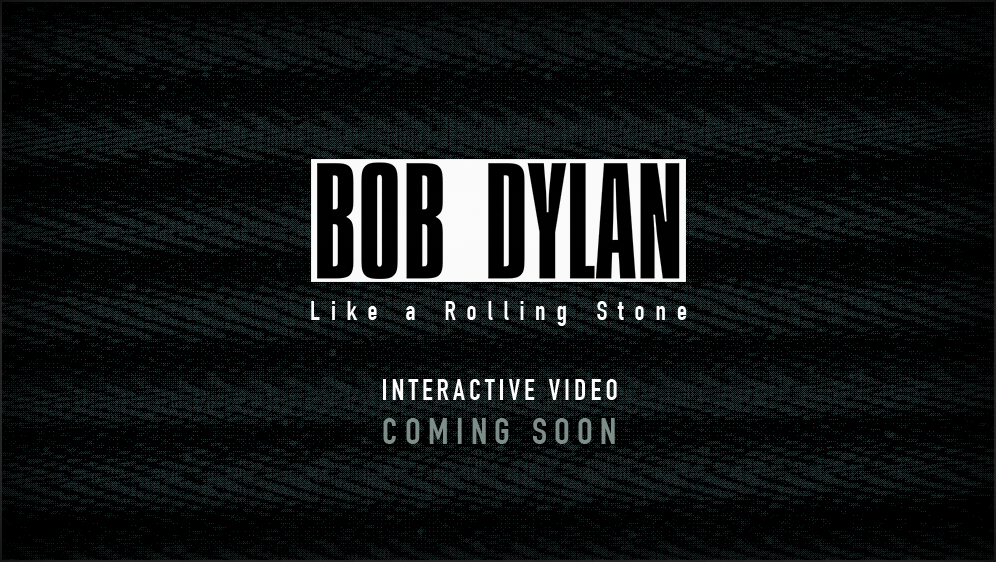 The interactive video will premiere on Dylan's website Tuesday to promote the release of the new 47-disc box set, "The Complete Album Collection Volume 1."
Columbia/Sony and Bob Dylan have honed their marketing skills. Last month they released the Bob Dylan Bootleg App on iOS to support sales of "Another Self Portrait" released a few months before.

Bob Dylan's "Like a Rolling Stone" is a getting its first official music video, nearly 50 years after the song was released.
"Like a Rolling Stone" came out in 1965. Like a Rolling Stone broke the mold for rock and roll hits. It was 6 minutes long, contained obscure poetic images and was Dylan's big crossover song from folk to rock.
Tiger Direct – 100 PC CLEARANCE! Extremely Limited Supplies on Laptops, Desktops, Tablets & More!
He premiered the song at the Newport Folk Festival in Rhode Island just days after its release to the pleasure and disgust of the audience. Pete Seeger threatened to cut the mic cable with an axe.
The video will allow viewers to switch between 16 different storylines that mimic television channels. The actors and hosts on each of these channels lip-syncs the lyrics to the song and viewers can move from one to another during the song seamlessly. There is a Dylan channel as well that features vintage footage.
I did a copy of Dylan's last interactive video for Subterranean Homesick Blues. Let me see if I can find it.
Did! Check out – Bob Dylan Subterranean Homesick Blues Mashup
From CBS News