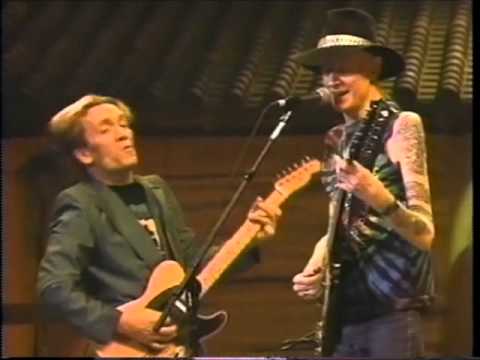 You can publish this article on your website as long as you provide a link back to this page.
This article was last updated on April 16, 2022

Johnny Winter has been playing Dylan's "Highway 61&Prime for decades but this performance is awesome
Backed by Anton Figg and Jim Keltner on drums and the Stax Records rhythm section, blues guitarist Johnny Winter rocks out with the wildest version of "Highway 61." Winter likes to play his slide guitar fast and faster.
Winter keeps speeding up the tempo as the song progresses making it harder for everyone to keep up. By the last verse Anton Fig is playing faster than I thought possible.
That's probably the hottest of the 32 performances by the legends of rock, folk and country on the 30th Anniversary Concert Celebration (Deluxe Edition)

released this week.
Available on CD, DVD, Blu-ray and digital download from Amazon.com.
Follow me on Twitter at @sdpate or on Facebook at NJN Network and OyeTimes.