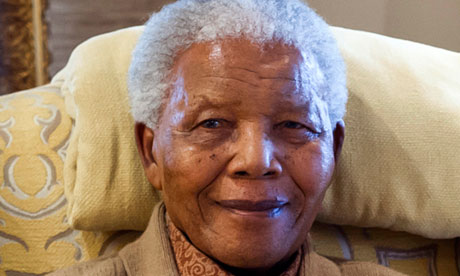 This article was last updated on April 16, 2022

The office of President Zuma has confirmed that Nobel Prize winner Nelson Mandela has been discharged from the hospital. After spending two months under strict medical supervision, Madiba has been sent home.
"His [Madiba's] team of doctors is convinced that he will receive the same level of intensive care at his Houghton home that he received in Pretoria. If there are health conditions that warrant another admission to hospital in future, this will be done," Presidential spokesman Mac Maharaj said.
In order to ensure that Mr Mandela continues receiving the required medical care, experienced staff from the hospital is appointed to take care of him at his house. Maharaj said although Mr Mandela is steadily recovering, his condition often becomes unstable and critical.
"Despite the difficulties imposed by his various illnesses, he, as always, displays immense grace and fortitude. We would like to wish him all the best as he continues his recovery at his Johannesburg home," he added.
Mr Mandela's youngest daughter, Zindzi Mandela, had earlier told the media that her father is recovering very quickly. Zindzi claimed to have noticed increased attention span and responsiveness in his father.
"Tata now manages to sit up, like now he is able to sit up in a chair for a few minutes in a day. Every day, you know, he is becoming more alert, more responsive and so on. Tata is determined not to go anywhere any time soon. I cannot stress this enough. People must stop saying to the family, 'Let go, let go.' We are just looking at this man who is saying, 'I'm not going anywhere,'" she said.
You can publish this article on your website as long as you provide a link back to this page.