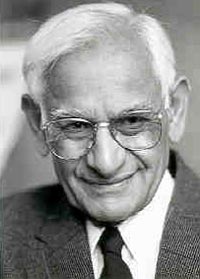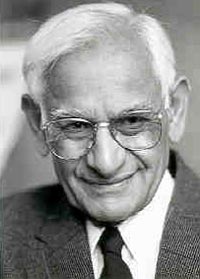 Punjab University alumnus, Hargobind Khorana, the biochemist who had earlier received the Nobel Prize in physiology or medicine passed away in Concord, Massachusetts, U.S., on November 9. He was 89. His daughter Julia and son Dave are still alive. Khorana was born in Raipur village of Punjab, now Nobel laureate Har Gobind Khorana has died in Pakistan, and did his B.Sc from Punjab University, Lahore, in 1943, and M.Sc also from the same university in 1945.
Khorana was awarded the Government of India Fellowship that facilitated him to go to England where he studied for his PhD at the University of Liverpool. In 1970, Khorana became the Alfred Sloan Professor of Biology and Chemistry at the Massachusetts Institute of Technology, where he had worked until his retirement in 2007.
"It is a great trouncing to the country as he was a learned man with the Nobel Prize that stimulated the university much. His influence on the students is immense and he will continue to remain in our hearts," said Pam Rajpoot, retired professor, department of political science, Punjab University, and Khorana's junior.
MM Puri, former vice-chancellor, Punjab University, while condoling over the death has said, "I saw him way back in 1949. I indistinctly remember he was senior to me. He was the role model for many and his name inspired many students. As a scientist he broke new ground and paved way for many to follow."
Expressing shock over his demise, RP Bhambha, the former vice-chancellor of Punjab University, has said, "He was a prominent senior and his association with the university is worth mentioning. I met him way back in 1951 in London and we converse many things. It is a loss to the nation as he was truly a great man."
He was the only Punjab University alumnus to have received the Nobel Prize. He joins the prize in physiology in 1968 with Marshall W. Nirenberg and Robert W. Holley for research that helped to show how nucleotides in nucleic acids, which carry the genetic code of the cell, control the cell's synthesis of proteins.
Along with the Nobel, he also had received the Gairdner Foundation International Award, the Louisa Gross Horwitz Prize and the Albert Lasker Award for Basic Medical Research.
Article viewed on Oye! Times at www.oyetimes.com