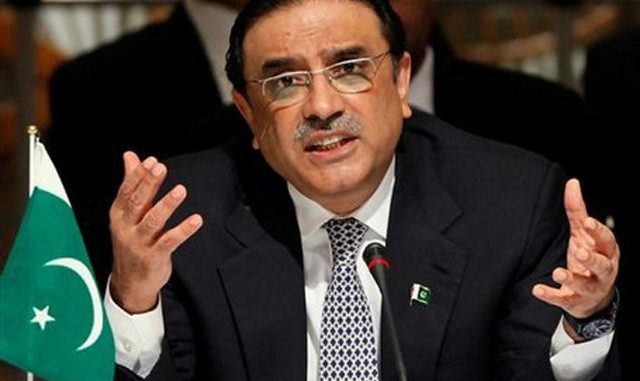 Pakistan President Asif Ali Zardari was so scared of a military coup afterOsama bin Laden's death that he was ready to create a "new security team" favourable to Americans and promised the US to hand over Pak-based 26/11 perpetrators including those from its intelligence agency to India.
The promises were part of a secret memo to the then Chairman of the Joint US Chiefs of Staff, Admiral Mike Mullen.
The secret memo from Zardari, was apparently handed over to Mullen by Mansoor Ijaz, a Pakistani-American businessman, in May this year in the aftermath of the May 2 killing of bin Laden in a safe house in Abbottabad.
The information about this secret memo was first leaked by Ijaz himself in an op-ed in the Financial Times last month.
According to this memo, Zardari, leading a civilian government wanted to create a new national security structure.
Ijaz has claimed that this memo was drafted by the Pak Ambassador to the US Husain Haqqani, who has denied these allegations, but has tendered his resignation to Zardari over the same.
Capt John Kirby, who was Mullen's spokesman, told Pentagon reporters yesterday in a statement.
"Neither the contents of the memo nor the proof of its existence altered or affected in any way the manner in which Adm Mullen conducted himself in his relationship with Gen Kayani and the Pakistani government," he said.
Article Viewed on Oye! Times @ www.oyetimes.com