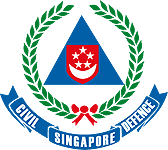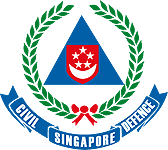 Singapore Civil Defence Force (SCDF) has reported the lowest number of fire accidents in 2011 since the past one and a half decade.
According to the report released, SCDF received complains of 4,470 fires in the entire year, which are about 3% less as compared to the last year and the lowest in past 15 years. Amongst the 4,470 fires, 3,254 were reported in residential areas whereas the remaining 565 were in commercial, social, communal, and industrial premises. 651 cases were filed regarding vehicle and vegetation fires. SCDF attributed the lowered number of fire cases to public awareness regarding fire safety measures and public education concentration.
At the same time, the report also shows an increase in the number of injuries and fatalities over the time. Emergency calls reported in 2010 were 120,474 whereas they rose 6.4% in 2011 to 125, 966. 71% cases reported were in regards to medical issues such as chest infection, breathing problem, cardiac arrest, and unconsciousness. 18% were trauma cases such as industrial accidents, assaults, and falls, whereas the remaining 11% are accounted in the road traffic accidents.
SCDF has decided to increase public education efforts further in order to reduce fake emergency calls and create awareness about Emergency Ambulance Services. They plan to do so by distribution of leaflets and brochures and conducting exhibitions.
Article viewed on Oye! Times at www.oyetimes.com