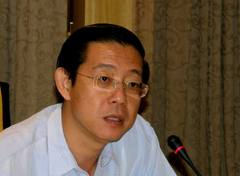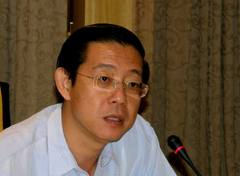 Lim Guan Eng will not contest for the federal minister post in Pakatan and will aim to regain his seat as the Chief Minister of Penang. Lim rejected all the rumors and said he would stay put in Penang since he has major projects that are yet to be completed. He hopes to finish them during his second term of office.

Acknowledging the progress of his government, Lim said over RM36.1 billion of foreign investments were attracted during his five years in office. In contrast, only RM18.7 billion was secured by the previous BN administration.

Making reference to the environment initiatives, he said if he ever got the chance to become a part of the federal administration, he would like to implement Penang's environment-friendly initiatives nationwide.

"As one of the leaders of Pakatan Rakyat, I should be able to voice up on issues pertaining to the entire country," said Lim.

Lim believes the formation of government in Pakatan would remain largely unchanged despite the desperate efforts of BN to bring in other parties to weaken and dilute the powers.

"Although there are controversies over the past five years, basically we have worked together very happily because we all fight for our common principles, people-friendly policies and aspirations. We all fight for public interests, not our individual gains," he said.