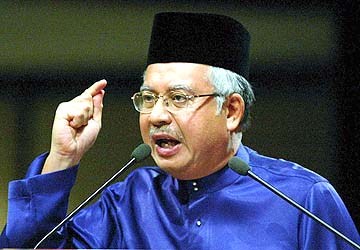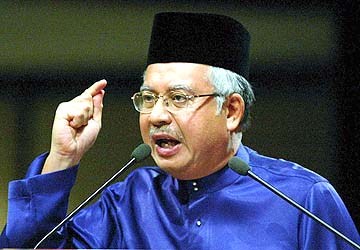 Datuk Seri Najib Tun Razak says the opposition's claims of increasing Sabah's oil royalty to 20% will destroy the dreams of developing offshore petroleum industry. Currently, petroleum companies are capable of tapping into marginal fields which will eventually lead to increased revenue for Sabah.

"This will not happen with the Opposition's promise of a 20% royalty share for Sabah. There will be no incentive for petroleum companies to develop our fields. What the Opposition wants to do, in essence, is to kill the proverbial goose that has been laying the golden egg," Najib said.

The Prime Minister accepted that Sabah now gets 5% of petroleum revenues, but it is been receiving more funds for development purposes. He also has urged Sabahans to reject the opposition for making a farce of the state's peace and security.

"Sabahans should make their wise judgment in no uncertain terms on May 5. This (Sabah's sovereignty) must be defended for it is bigger than the question of development, greater than bitumen roads that had been constructed.

"It's not about seats (constituencies), but the question of Sabah's dignity and sovereignty within Malaysia which the BN has promised to defend even with our lives.

"…The Lahad Datu (terrorist) intrusion should be a lesson where an individual lusting for power and questioning the country's sovereignty should not be allowed to succeed," he said.