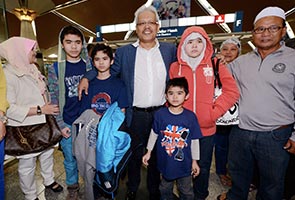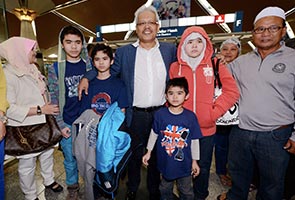 The Director of Tourism Malaysia in Stockholm, Azizul Raheem Awalludin and his wife Shalwati Nurshal were arrested in Stockholm on the charges of child abuse on the 18
th
of December. They were arrested after being found to hitting one of their children for not praying. Smacking children or any kind of child abuse is illegal in Sweden since1979. The four children are aged from seven to fourteen and were allowed to return home by the Swedish authorities.
The children were taken home after Shalwati signed a consent letter that allowed her children to be taken back to her hometown in Kelantan. The Deputy Home Minister, Datuk Hamzah Zainuddin, obtained the letter from Shalwati and asked her about schooling plans for her children. 'She requested that her children be placed at national schools. She does not want to send the children to international schools because of the different culture,' told Hamzah after meeting reporters at the Prime Minister Najib Razak's residence at Jalan Langgak.
The children were brought home this Saturday and were accompanied by the Deputy Home Minister from Stockholm to Kuala Lumpur. The Prime Minister Najib razak thanked the Swedish government for sending the children back to their home country. Before returning to Malaysia, the children were under the care of a foster family. Counseling will be given to the four children to help them overcome the psychological stress faced by them in Sweden.The parents are now under trial for child abuse in a Swedish court.