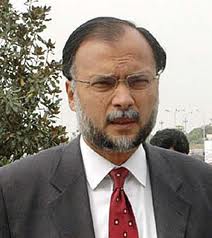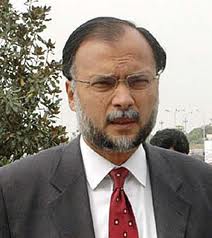 The Minister for Planning and Development, Ahsan Iqbal, said this Friday that the government will consult other political parties of Pakistan for the future strategy that they should adopt but the peace talks and terrorist attacks cannot work side by side. The minister was briefing the media and informing about the progress in peace talks in Lahore. He insisted that peace in the country through talks is a better option than considering war with TTP. However, talks and attacks together are impossible.

While answering a question, Iqbal said that the government will take other political parties in confidence before developing future peace dialogue strategy. The minister said, 'The government is striving hard to maintain peace in the country through talks with the Taliban.' He added that the government is striving for peace thru talks with the Taliban.

Earlier on Friday, the government and the Taliban (TTP) negotiation committees issued a joint statement condemning all activities that can spoil the peace negotiations. In the light of yesterday's attack on the police personnel in Karachi that left 13 men dead, the government committee expressed their concern and doubt about the viability of peace talks to their counterparts, also demanding that the Taliban (TTP) be asked to make a clear statement about co-operation and to immediately stop all terrorist activities that undermine peace. The Taliban committee said they were in agreement and insisted that the government should also agree not to use force with the Taliban's either.