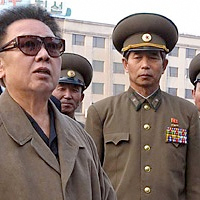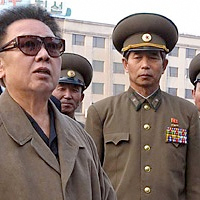 January 8 is the official birthday of Kim Jong-un, the anointed successor to his father and this date did not go unnoticed to some agile hackers from South Korea.
According to the Washington Post, North Korea's official Twitter account on Saturday described leader Kim Jong Il and heir apparent Kim Jong Eun as sworn enemies and called for an uprising to remove them from power.
The various tweets ranted about reckless nuclear weapons spending and lavish drinking parties all while 3 million people starve and freeze to death. The unknown hackers managed to post a video on North Korea's official YouTube channel showing a caricature of Kim Jong Eun driving in a luxury sports car, running over women and children on the side of the road. Unfortunately, this seems to have all been removed now.
http://www.youtube.com/watch?v=xA6b1t0nby8
Despite all the fuss on this side of the "firewall", it is thought that most of North Korea would have not known that any of this had taken place. The State has tight control over Internet usage so much of the outside world is blocked. Of course, one has to add that so much of the country is so poor most have no computer never mind Internet access.
The North's use of this technology is very much for propaganda purposes. This is merely another way of getting the message out and denouncing the imperialist United States and their lap dog, South Korea.
Click HERE to read more from William Belle.