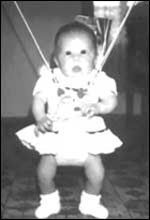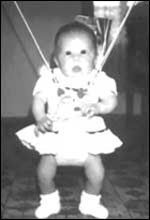 The fourth session inquiring the reason behind nine-week-old Azaria Chamberlain began today as the jam-packed courtroom witnessed evidence of deaths of several children due to wild dogs and dingoes in Australia in 1980s.
Parents of Azaria Chamberlain, Lindy Chamberlain and Rick Creighton, sit with arms wrapped around each other waiting desperately for the final verdict of the court. The couple now divorced, arrived at the court in separate cars but await the fate of the date of their daughter.
At the beginning of the session, the assistant to coroner Elizabeth Morris, Rex Wild QC expressed that he is probably convinced that the cause of death of little Azaria was a dingo, showing signs of hope and relief to the parents.
Witnesses and evidences are being put forth in the room no 2 of the courts in Darwin by lawyers of both sides. Ms. Lade also gave her statement saying as per inquiry there have been several deaths caused by wild dogs and dingoes leading to three deaths and various injured victims. She also informed the court that she believes that the figure of 239 attacks could be true.
Mr. Wild also gave reference to various other cases of the same nature where victims have been attacked by dingoes. He is also reported to have stated, "Although it (a dingo killing a child) may have been regarded as unlikely in 1980 or 1986/87 or 1995 it shouldn't be by 2011/12," as the session continues.
Article viewed on Oye! Times at www.oyetimes.com