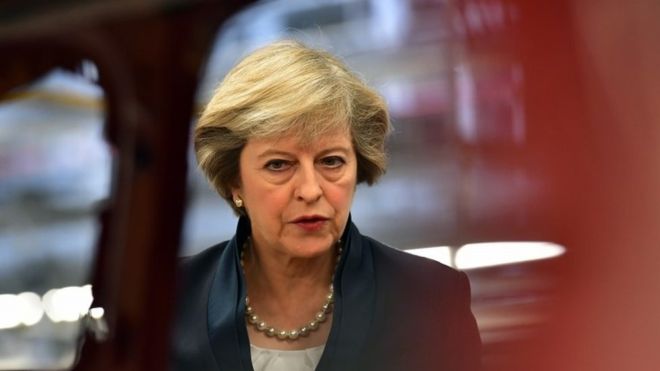 In response to SNP Leader and Scottish First Minister Nicola Sturgeon's demand for a second Scottish independence referendum, PM Theresa May has straight forwardly replied that "now is not the time" as she claims that the government is going to put "all its energies" into negotiating Brexit. Ms. Sturgeon surprised Downing Street on Monday as she announced her plan to call a vote before Britain leaves the EU, suggesting that it should happen sometime between autumn 2018 and spring 2019.
During a television interview, May did not completely rule out a referendum but rejected Sturgeon's timing. She pointed out that in case a vote was going to be held, it would have to take place after Brexit. In reply to May's response, Sturgeon stated that prime minister's decision was undemocratic and "proof positive that the Tories fear the verdict of the Scottish people." Article 50 lays out a two-year process for leaving the EU, due to be triggered by the end of this month, and May claims that the UK should be "working together, not pulling apart".
In her remarks, May stressed that "as we embark on the process of negotiating a new relationship with the European Union, I'm going to be fighting for every person, every family, every business across the whole of the United Kingdom. That's my focus, and I think it should be the focus of us all." She added that "when the SNP government say that it's the time to start talking about a new independence referendum, I say that just at this point, all our energies should be focused on our negotiations with the European Union about our future relationship."


Loading ...