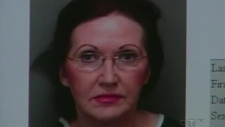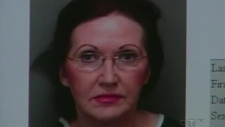 The hearing of bail of the "Internet Black Widow" was adjourned by the court today, until next week. Crown attorney Diane McGraw stated that 77-year-old Melissa Ann Weeks, who is indicted for attempted-murder case, is going to return to provincial court in Sydney on Tuesday again.
Weeks, a resident of New Glasgow has been accused of attempted-murder charges by administering a noxious substance despite her husband's illness. The couple was staying in Cape Breton at the time of incident. 75-years-old Fred Weeks was immediately given medical attention at the Northside General Hospital in North Sydney. Doctors decided to call Police soon after they got mistrustful explanation about the nature of the man's illness from his wife.
The investigators who arrived at the scene got suspicious during the initial investigation as Cape Breton Regional Police Staff, Sgt. Mike Kennedy, stated that "It was learned that his wife of two weeks, a 77-year-old lady who is known to police, had given a story that didn't seem to add up to the injuries that the 75-year-old male was suffering." Soon the investigators found out that Weeks has had numerous convictions of forgery and manslaughter in the past.
Soon after Melissa Ann Weeks was arrested at a senior's complex outside New Glasgow. She already had an extensive criminal record having several convictions including manslaughter, fraud and forgery with the men she had relationships in the past. Her present companion is on the road to recovery at his home in New Glasgow after being released from hospital.