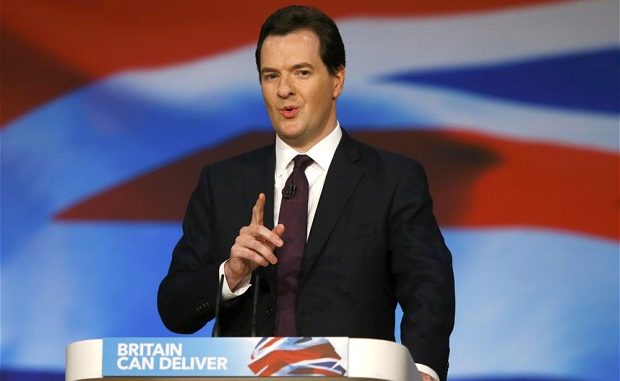 The Chancellor, George Osborne has today invited worker to give up their employment rights in exchange for tax-free shares in their companies as he had urged workers of the world to 'unite'.
In Chancellor's speech to the Conservative Party conference, he has said that employees could benefit from between £2,000 and £50,000 of shares in the business that they work for. But in return they would have to sacrifice their rights to unfair dismissal, redundancy and flexible working.
About new "employee-owner" schemes presented, at a cost to the Exchequer of £100 million by 2017/18, Mr. Chancellor told delegates: "This proposal for a radical change to employment law is a voluntary three way deal. You the company: give your employees shares in the business. You the employee: replace your old rights of unfair dismissal and redundancy with new rights of ownership.
"And the Government will charge no capital gains tax at all on the profit you make on your shares.
"Get shares and become owners of the company you work for. Owners, workers, and the taxman, all in it together. Workers of the world unite."
Mr. Osborne's aides told the plan presented would be optional for existing workers while the future employee could likely be forced to become "employee owners" as a condition of getting hired at first.
This move is likely to benefit the business that have long urged the Government for more flexible employment laws while firing anger among the unions who will see it as part of slippery slope towards the elimination of employment rights.
Unite general secretary, Len McCluskey has said that the plan presented by Mr. Chancellor only supports the people who are already rich while making the poor more miserable. He has added: " His vision of One Nation is to pick the pockets of ordinary working people and push young people into a life of homelessness, while giving tax cuts to the rich and letting the bankers in the City luxuriate in £13 billion of bonuses."
Chief Executive of Working Families, Sarah Jackson has cautioned both the employers and employees as the new employment policy would not result in a highly committed workforce. She has also indicated that this is "a one-way deal" as "shares can move down as well as up" and that may result in "no job security or employment rights and worthless shares".
Article viewed on Oye! Times at www.oyetimes.com.