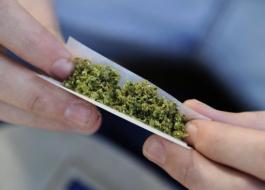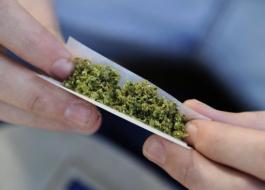 MPs committee has urged the U.K. government to rethink about the possible decriminalisation of cannabis as the current British drug policies are not working satisfactorily.
The committee is of the view that U.K. should learn from the examples of Portugal, where certain drugs are decriminalised when carried in small amounts, and U.S. states like Washington and Colorado where cannabis has been legalised.
The House of Commons committee had spent a year examining drug policy and collecting evidence. As the report stated: "Following the legalisation of marijuana in the states of Washington and Colorado and the proposed state monopoly of cannabis production and sale in Uruguay, we recommend that the government fund a detailed research project to monitor the effects of each legalisation system to measure the effectiveness of each and the overall costs and benefits of cannabis legalization."
MPs do have the information over the limitations of replicating the Portuguese experience in the U.K. due to certain societal difference between the regions. However, they believe that the model do hold the closer considerations to be effective in Britain too.
The committee favor the open discussion between Ministers and the United Nations Commission on Drugs on new ways tackle what it called the "global drugs dilemma" – including "the possibility of legalisation and regulation".
However, the government did not get influenced and rejected the recommendations. A spokesperson has said: "Drugs are illegal because they are harmful — they destroy lives and blight communities. Our current laws draw on the best available evidence and as such we have no intention of downgrading or declassifying cannabis."
"A royal commission on drugs is simply not necessary. Our cross-government approach is working.
"Drug usage is at its lowest level since records began and people going into treatment today are far more likely to free themselves from dependency than ever before."
Article viewed on Oye! Times at www.oyetimes.com.