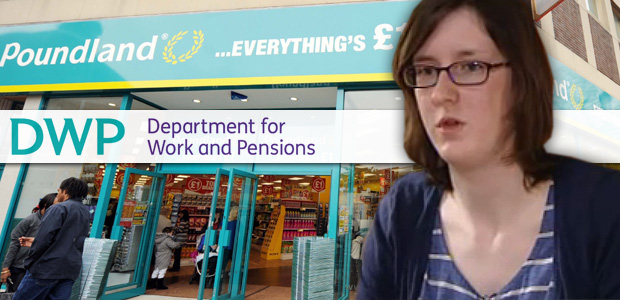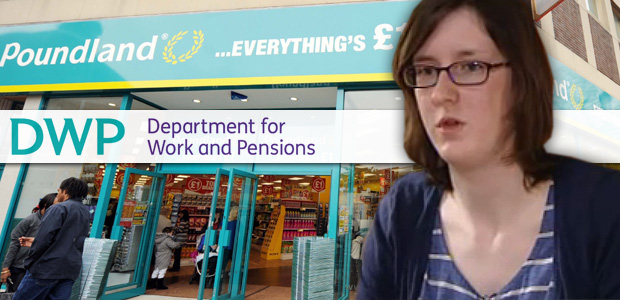 A University graduate Cait Reilly has won a Court of Appeal against Government's back-to-work scheme, ruling that putting the condition to do unpaid work at a Poundland discount store in order to retain her jobseekers' allowance was unlawful.
Three London judges, Lord Justice Pill, Lady Justice Black and Sir Stanley Burnton have ruled that the regulations behind most of the government's back-to-work schemes are illegal and quashed them.
Ministers said to be "disappointed and surprised" at the court's ruling.
The Government said that it is "ridiculous" to define the work-force schemes as forced labour and have shown an interest to take the issue to the Supreme Court.
Birmingham graduate Miss Reilly, 24, and a 40-year-old unemployed HGV driver Jamieson Wilson, from Nottingham, both remain successful in their claims against the unpaid employment schemes to be legally flawed.
Their legal representatives said the ruling meant anyone whose jobseekers' allowance got cut for not complying with the schemes' conditions could demand their money back.
Miss Reilly was a voluntary worker at a museum in November 2011 when she was informed to take on a placement at Poundland instead, otherwise would face losing her benefits.
The graduate was displeased for being forced to work for free for a private firm with an annual turnover of £500m instead of continuing the voluntary work of her own choice.
Mr. Wilson, a qualified mechanic, was asked to do unpaid work of cleaning furniture for 30 hours a week for six months, under a scheme known as the Community Action Programme.
On objecting to do free work totally unrelated to his qualifications resulted in losing his jobseeker's allowance for six months.
However, after the ruling the DWP has announced not to consider the issue to be settled and will not pay out any money in compensation. They have issued new regulations in the wake of the verdict, but the court has not permitted them to appeal.
Article viewed on Oye! Times at www.oyetimes.com.