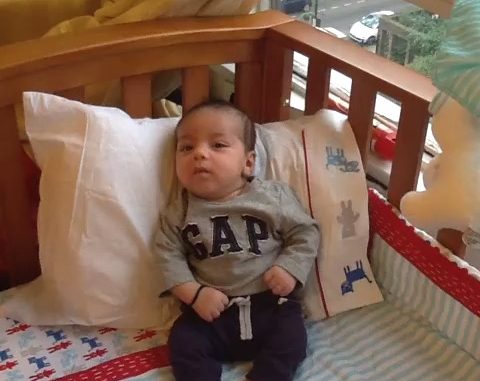 Close to two months in this new environment and there is still no sign of my old friend, Cordzilla. Hope is waning while other factors are demanding my attention. As a new born I am as close to youthful as one can be and yet, I'm losing my hair quicker than LeBron James! This is some anti-clockwise, Benjamin Button Buggery!
I admit my communication skills are a bit limited as I can only express my discomfort by crying, but my issue can only be one of a few things. I either need food, a diaper change, to be burped, a hug or some sleep. So while my parents attempt to deduce my issue, how do they try and comfort me through my wailing? By repeatedly telling me that they love me! I appreciate the sentiment but please explain, how the hell does that helps my situation? How is you telling me you love me going to feed my belly or dry my ass? What's love got to do with it people?

On a brighter note, I've taken to being a little more social and have even befriended an eclectic bunch of individuals. They don't say much but I think that suits all of us. Say hello to the
The Boom-Boom gang!
Happy Valentines!
About the author:
Born in Africa, Chandru grew up between Nigeria, India and the UK. With a Masters in International Business from the University of Westminster, he moved to New York where he worked as a Business Development Manager for three years. In 2002, he returned to Nigeria where he currently resides and runs a trading company. Chandru has been writing for Beyond Sindh (
www.beyondsindh.com
) since 2004 and has published numerous articles in the quarterly publication. His story entitled 'The Love Letter' won the Mirage Book short story contest and was published in an anthology titled Inner Voices in January 2009. His short story 'Zero' is scheduled to be published in the anthology Indian Voices towards the end of 2010.
In December 2009, Chandru's first novel, 'The Journey of Om' was published in India by Cedar Books.