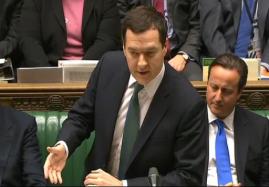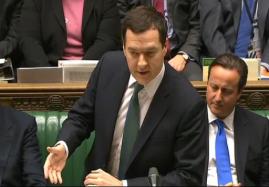 British Chancellor George Osborne has declared in his Autumn statement that Britain's economic plan is delivering results in shape of quick recovery.
However, Mr. Osborne has also stressed the aim is not yet achieved while telling the government to take more "difficult decisions" if they are willing to repair the public finances.
Mr. Chancellor has told: While 'there are no quick fixes' towards the issues but that the government 'stuck to its guns' in the face of 'a sovereign debt crisis abroad'.
Finance minister has also revealed the new growth forecasts by telling the economy will grow by 1.4 percent in 2013 and 2.4 percent in 2014.
That marked huge upgrades from the previous estimations from the Office for Budget Responsibility (OBR) of 0.6 percent and 1.8 percent respectively, provided in March.
The new Autumn statement also include raising of the eligibility age for their state pension. This means people who are now in their forties will have to wait until they get 68, and people in their thirties will have to wait until they are 69 to become eligible to claim state pension.
Mr. Osborne's plans also include "reoccupation relief" offer for small retailers that involve £1,000 discount on their business rates for the coming two years, as well as capping future rate increases at 2 percent in an effort to ease their burden.
Mr. Chancellor has indicated the 'need to secure the economic recovery' for longer as he told the lawmakers: "We seek a responsible recovery, one where we don't squander the gains that we have made.
"We need a government that lives within its means in a country that pays its way within the world."
Article viewed on Oye! Times at www.oyetimes.com.