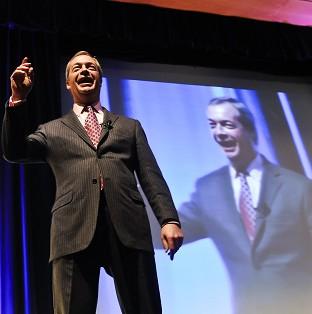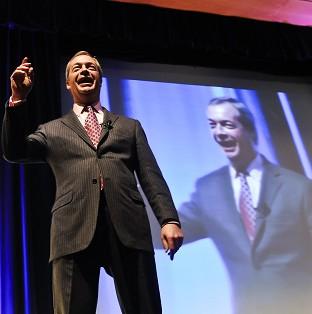 U.K. Independence Party leader Nigel Farage has rejected the allegation by a newspaper that he had misused taxpayer-funded allowances from the European Parliament as shocking.
The Eurosceptic UKIP leader is accused of receiving EU fund to run his constituency office when it is provided to him rent-free by local UKIP supporters.
Mr Farage has told that the "completely and utterly outrageous" allegations published by Rupert Murdoch's The Times were politically motivated ahead of European parliament elections on May 22.
However, he has said to welcome an independent audit of the party's accounts, after the newspaper reported that a former Ukip staff member official had lodged a complaint against Mr Farage to the European anti-fraud office – OLAF, alleging that ᆪ3,000 was spent on utilities and non-rental costs leaving ᆪ12,000 unaccounted for.
The UKIP leader has also told to consider taking legal action after wrongly reported claims that he faces an investigation over ᆪ60,000 EU expenses.
Mr Farage has told: "I have been accused, on the front page of the Times, of siphoning off EU money into the Cayman Islands. I am taking legal advice, I think this is completely and utterly outrageous."
"What we're seeing from The Times, not that I'm surprised, is another politically motivated attack from the establishment newspaper."
Mr Farage has also added: "We have used the money to promote the cause of Britain leaving the European Union, and we have done that unashamedly, but we've made sure all the way through, we have used lawyers and accountants to make sure we dot the i's and we cross the t's."
A lobby and transparency watchdog, Corporate Europe Observatory member Pascoe Sabido has said: "The public needs to know what Farage actually did with taxpayers' money.
"With European elections around the corner, we need to see all MEPs taking this problem seriously if they want to avoid public trust in the EU falling any further."
Earlier in 2009, another former UKIP MEP, Tom Wise was jailed for two years for expenses fraud.
Article viewed on Oye! Times at www.oyetimes.com.