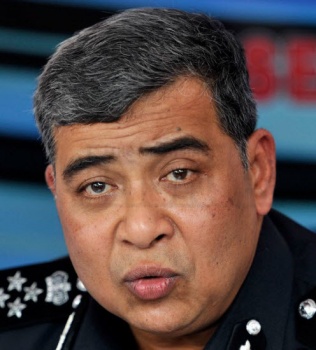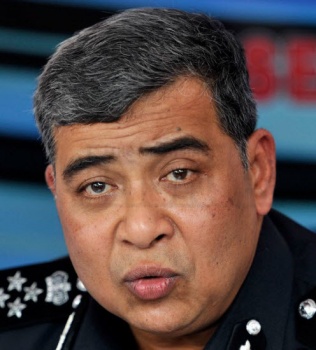 The Inspector General of Police Tan Sri Khalid Abu Bakar has informed that all reports made in relation to the custody battle involving a Muslim convert and his ex-wife are being investigated. "All the reports he and she made will be investigated and it is being investigated," informed Khalid at the Defence Services Asia exhibition at Putra World Trade Centre this Tuesday.

He confirmed that some 35 reports lodged by the Izwan Abdullah and his ex-wife S. Deepa have been received by police since the year 2007. "Most of the reports the woman made were of quarrels both of them had. We have referred those to the magistrate court," said Khalid, adding that police had also initiated four investigations including one under Section 324 of Penal Code for causing hurt based on a report lodged by S. Deepa which she withdrew later. We do not want interfere in the child custody because of the two legal systems involved. We do not want to be caught between these two legal system," he said.

Deepa was awarded custody of the couple's two children by the Seremban High Court on April 7. However, on April 9, Izwan, who had converted both children to Islam without Deepa's knowledge and had obtained custodial rights to the six-year-old boy and nine-year-old girl from the syariah court, showed up at his ex-wife's house before allegedly taking his son away forcibly.