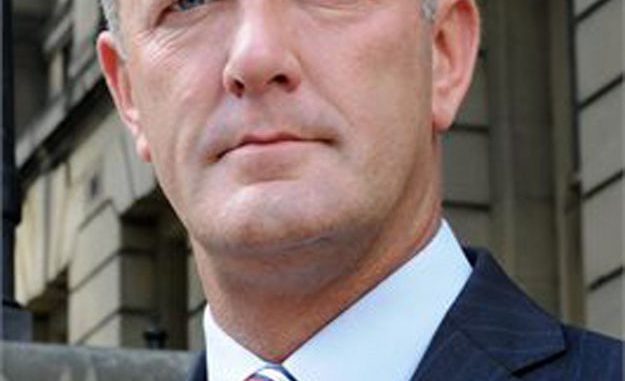 South Yorkshire's Police and Crime Commissioner (PCC) has apologised for the failings of Rotherham Council to act properly over the child sex abuse cases after an inquiry report suggested at least sexual exploitation of 1,400 children over a 16-year period, but also turned down the calls of his Mr political rivals to quit.
Shaun Wright was the Labour council cabinet member responsible for children's services in Rotherham for a period of 2005 to 2010, a time scale between the span 1997-2013 covered by report by Professor Alexis Jay published yesterday regarding wide-scale sexual exploitation of children as young as 11 years including gang rapes, grooming and trafficking.
Mr Wright, a former Labour councillor who was elected as PCC in 2012, has apologised to victims of abuse on Wednesday and insisted he remained unaware of the scale of the problem when he was a councillor in the South Yorkshire town.
As soon as the report's shocking findings emerged, Rotherham Council leader Roger Stone resigned on Tuesday.
Afterwards, Labour Party has insisted Mr Wright to quit his post over the devastating findings of the scandal.
However, Mr Wright has insisted he had taken his share of responsibility by quitting Rotherham council in 2010 after the scandal was first revealed.
He has stated: "Clearly I'm very sorry for any abuse that took place – if I could have prevented it, I would. Any right-minded human being would want to protect vulnerable children, of that I am convinced.
"All I can say is that this is a top priority for South Yorkshire Police and it will remain a top priority for South Yorkshire Police for as long as I am in this role."
He has added: "I take my share of the responsibility, there was systemic failure and I only wish that I knew more at the time – if I knew then what I know now, then clearly more could have done.
"I think I took appropriate actions where that was available.
"I do have regrets that perhaps I was not more aware of the issue at the time where I could have perhaps influenced services better.
"But in the end I regret my role in that systemic failure and I have taken responsibility for that."
Home Secretary Theresa May has also suggested South Yorkshire's PCC that he "should heed calls" to resign following a massive scandal.
Article viewed on Oye! Times at www.oyetimes.com.