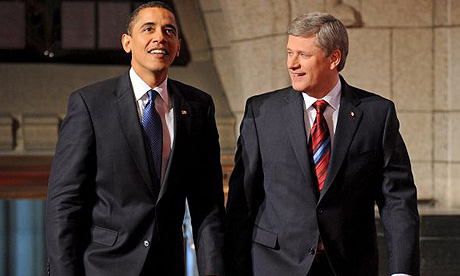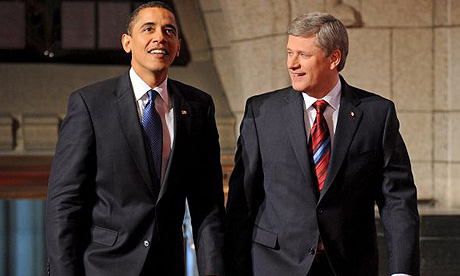 Prime Minister Stephen Harper will be meeting with his U.S. counterpart Barack Obama on Wednesday. The two PMs are likely to announce details of the Beyond the Border trade and security deal.
Spokesperson of Harper, Andrew MacDougall said: "Prime Minister Stephen Harper will travel to Washington on Wednesday, Dec. 7, for a bilateral meeting at the White House with U.S. President Barack Obama.
"The United States is a close ally and trusted partner for Canada and the prime minister looks forward to discussing the Canada-U.S. bilateral relationship, including economic competitiveness, trade and security, and key global issues with President Obama."
It been months since Haprer's government is trying to arrange a meeting with Obama to discuss an overhyped Canada-U.S. perimeter security deal. Apparently, Harper has been looking forward to sign the agreement in a high-profile setting with Obama.
The deal is one of the attempts to guard the continent from terrorism while accelerating the flow of people and products across the border.
Both the prime ministers met last February to announce a broad road map of the initiative and most of the work was completed by late summer.
Article viewed on Oye! Times @ www.oyetimes.com