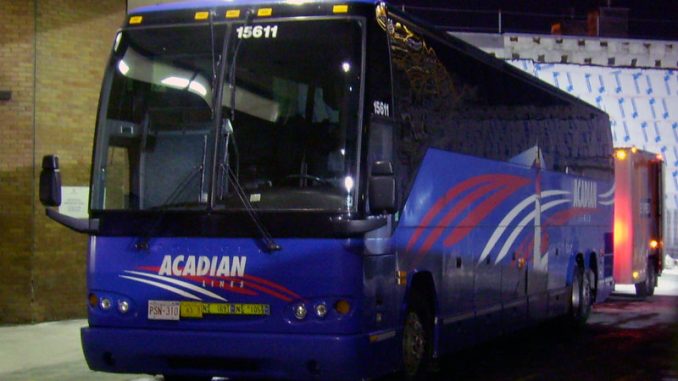 A labor strike has hindered the services from Acadian Coach Lines (a bus company) for travelers in the Maritime provinces. The employees closed the commercial transit service in New Brunswick and in Prince Edward Island.
The shutdown was a reaction to a notice from the Amalgamated Transit Union that workers were planning to strike as early as Friday.
The company website reads: "We regret to inform you that our service in New Brunswick and Prince Edward Island will therefore be interrupted. Furthermore, part of our service in Nova Scotia will be affected, and we will not provide connections between Nova Scotia and Quebec."
President of the Amalgamated Transit Union Local 1229, Glen Carr, said negotiation process in on the go since December 2010. The major issue is worker assignments and pay packages. So far, the company has agreed a one per cent increase.
"When fuel goes up, gas prices go up, everything is going up, but our wages are going down," Carr said. "Wages are the last thing we're concerned about. It's not about the money, we want to protect the current benefits and seniority that we have."
Acadian Coach Lines's spokesperson Marc-Andre Varin said the union decision left the company with no choice.
"We couldn't allow a situation to develop where passengers would be left stranded on a moment's notice due to a labor dispute. We would like to settle this labor dispute. We need to settle this labor dispute but the company needs to come back to the table," says Varin.
Article viewed on Oye! Times @ www.oyetimes.com