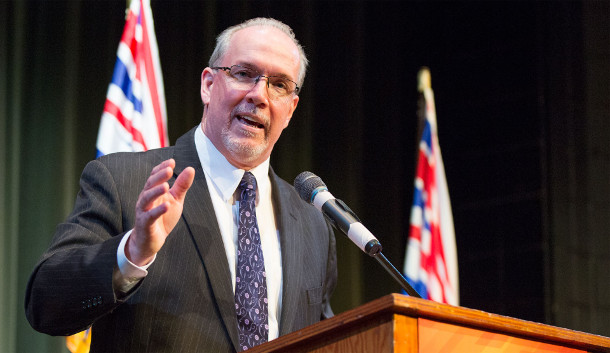 British Columbia's New Democrats Leader, John Horgan, has announced that his party would ban partisan political ads if they won the coming election in response to growing concerns about the intent and cost of the provincial government's recent advertising that have prompted a lawsuit and questions from the Auditor-General.
In his remarks, Mr. Horgan pointed out that the NDP has tabled a private member's bill several times that would seek to impose standards for publicly funded ads, empower the auditor-general to review government advertising and ban government advertising in the four months before a general election. However, he stressed that "I believe it's the job of government to inform the public when they need to be informed."
A pair of Vancouver criminal lawyers announced to file a class-action suit last week in order to force the governing BC Liberals to pay back the taxpayers some of the about $16-million that the government expects to spend on ads in the current fiscal year, i.e. twice of what was budgeted. The lawsuit raises serious concerns that increased advertising ahead of the election campaign unfairly benefits the Liberals, who are seeking a fifth consecutive term.
Meanwhile, the Auditor-General Carol Bellringer has also called for a meeting with cabinet minister overlooking advertising, Andrew Wilkinson, in response to the recent stats that show an increased spending on ads in the fiscal years leading up to the past three provincial elections. That meeting is currently set for Thursday.


Loading ...